July 23, 2021
By Jessica Blaine Smith
4 Things to Consider Before Booking Your Next Portrait Photography Session
In this wacky world that we find ourselves in, we are continuously bombarded with images. Never before have photos been so important – and never before have they been so easy to make and share – resulting in a lot of low quality work!
As a business owner, it is important to have professional images to showcase who you are and that thing that you do. You want the images to be a good representation of you so that your customers/clients/guests know what to expect from you and your offerings. Photography is an investment that is 100% worth it, if you put the time in to really make it about you.
Too many times a photographer is hired without thinking much about what you want to create, other than knowing that you need some photos and you likely need them now!
I have been photographing people professionally since 2003 and I have seen some things in my time! My biggest pet peeve is when I see images posted by entrepreneurs and businesses that clearly do not match who they are and what they are all about.
Your images need to tell your story as authentically as possible. You are an individual and you are unique and your images used for promotion on your social streams need to reflect that.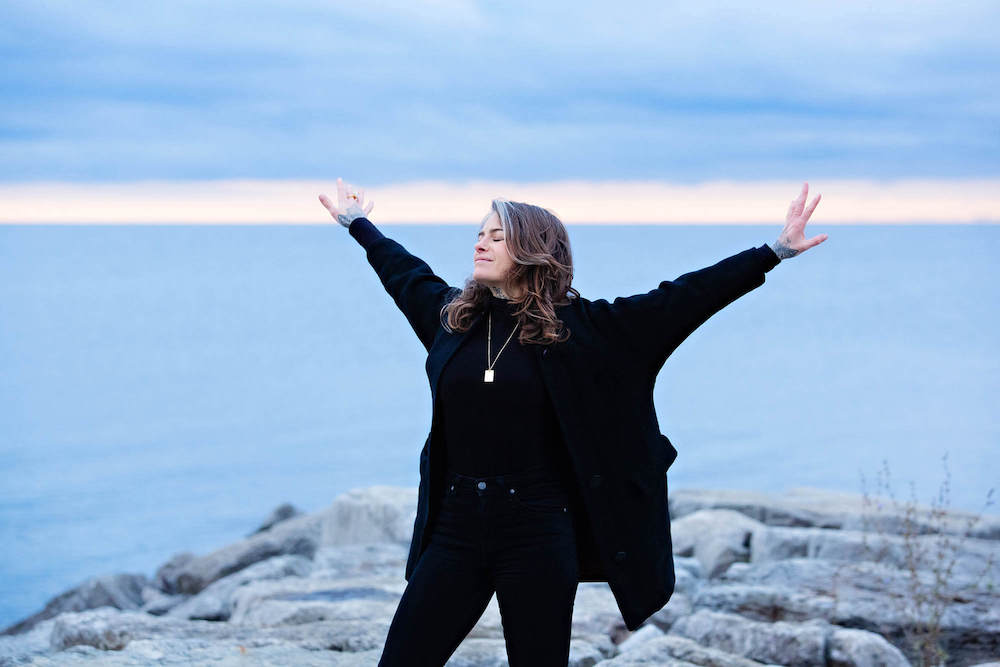 How do you do this? By hiring a photographer that truly GETS you and also by putting in some work to really think about the portraits you are about to make.
So before booking your next session, I kindly suggest you consider the following – and better yet, write out all of your answers and send them to your photographer so that you are on the same page before the shoot date.
Why?
This is often one of the most important questions to ask ourselves when setting out to do anything. Why is it that we want to do that thing? What is our purpose for it?
I think that oftentimes people get portraits done because they are told they have to or they feel that they have to but they do not spend much time thinking beyond that.
Why do you want (or think you want!) portraits made? What is their purpose? What is the story that you want told with these portraits? What is it that you are trying to express to the world through them?
Answering the why, the purpose, the intention, of having portraits made is your first step.
Who?
Once you know the why, we get to the who. This may seem obvious but, who are you? Who is the person that you are wanting to project through these portraits? How can you tell that story through your clothing, makeup, jewellery and hair? What else can you add into the images to bring more of you and your business into them?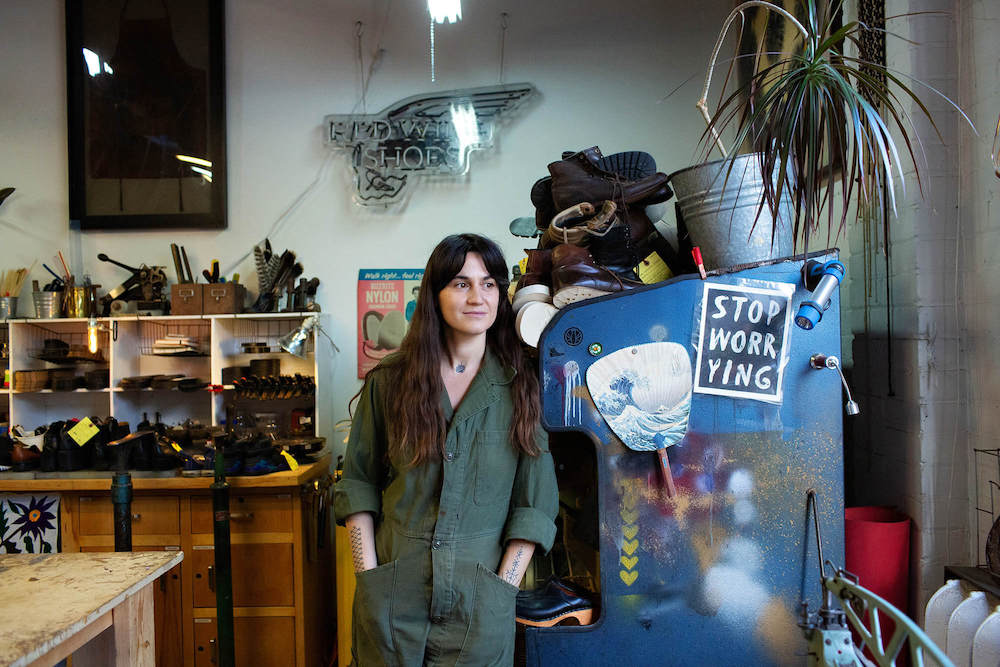 While it's fun to play dress-up for portrait sessions, I fully believe that dressing as yourself, as you would in regular moments, results in the best final images. Your viewers will see you in the images – and will also recognise you when they walk past you on the street!
Where?
After you have taken the time to think about the why and who for your portrait session, give the where some thought. I get so many inquiries for portrait sessions where the client seems to have never considered this.
The location is a huge factor in the outcome of your portraits. The location creates the vibe of the session. Do you want the images taken indoors or outdoors? If it's outdoor, in nature or urban? If you want to do indoor, what kind of space makes the most sense to you and what you are wanting to tell with your images? Is it a space that is personal to you, like your home or work space? Or is it a studio that matches your branding and message?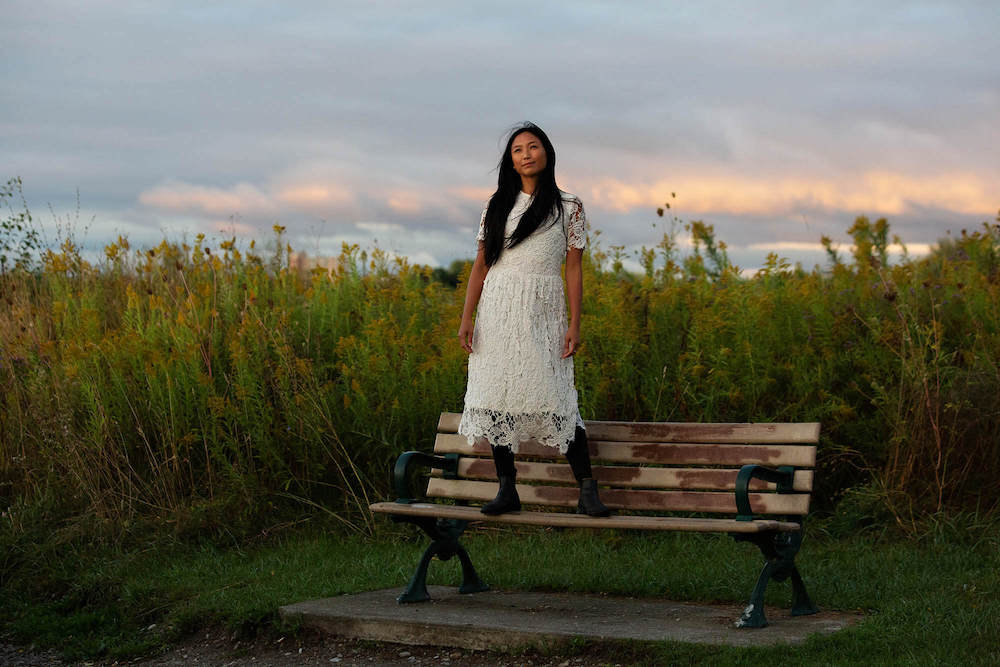 A successful portrait session is really dependent on the location, the where, and any professional photographer should be able to work with you to choose the absolute best place for your session.
When?
When you have your portraits taken helps dictate the feeling of the images, particularly if you are being photographed outdoors. If you do summer portraits in a sleeveless shirt or short dress, showing those images in the cool, winter months won't jive. And vice versa.
I recently saw a portrait of someone wearing a bulky wool sweater while I was sweltering in 30+ degree weather. I quickly scrolled past because it made me cringe. Clothing isn't just a factor to consider with the when, background choices when photographing outdoors are hugely important – bare branches of trees set a different tone than lush summer flowers.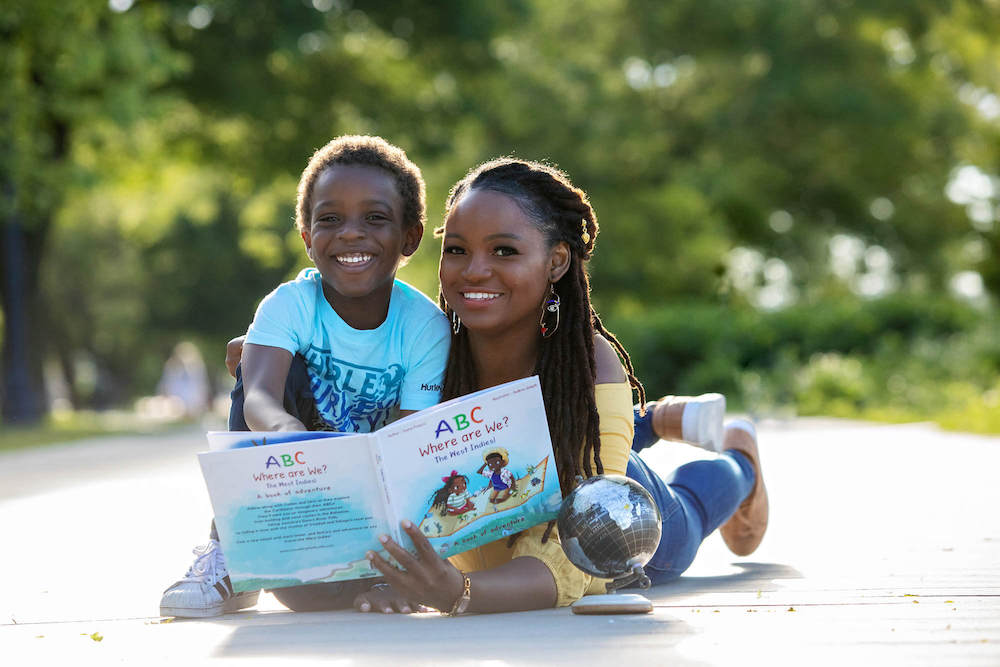 The time of day for your images also tells a different story. The dreamy setting sun brings a warmth, calm, beauty to images as opposed to shooting midday when the light is harsher and cooler. Both have their purposes to be used but both can send a different message to your viewers.
Is there a time of day or a season that is more important or prevalent for your business? What makes the most sense for it? Ideally you will take these images in a way that they will be useful to use for all occasions no matter the season.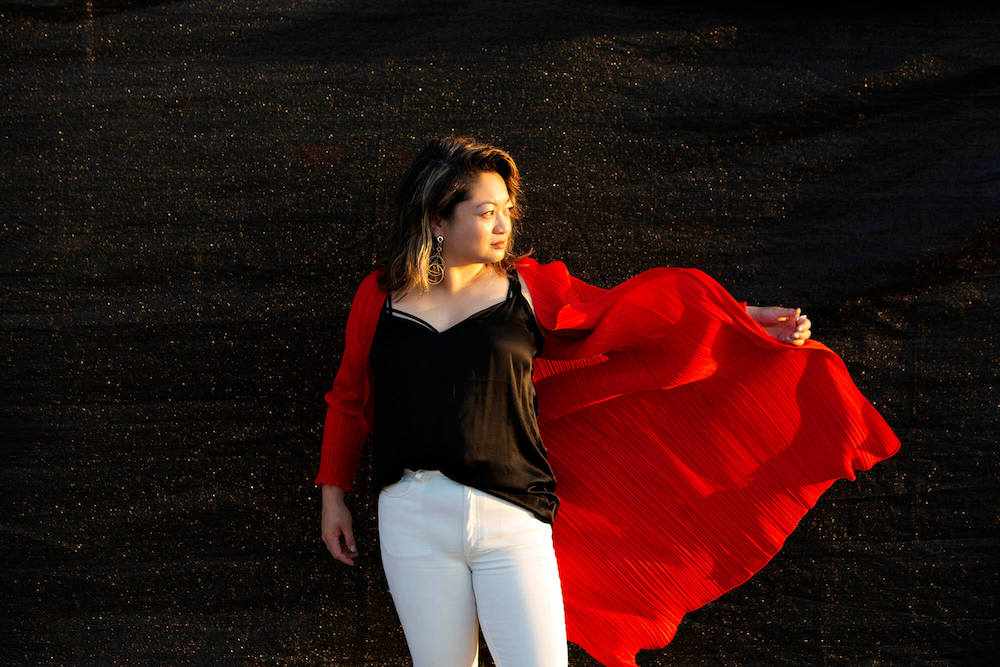 Overall, work with your photographer to create a plan for your session that maximises your time with them to create images that will have the greatest impact for you and your business. This session should be about you in all respects and with a little pre-planning, the resulting images will do wonders for your business, I promise.
To learn more about Jessica's work, visit her website.
WHO WE ARE
Women Who Freelance is a growing community of women freelancers and entrepreneurs in Canada, gathering together to network, collaborate, and thrive.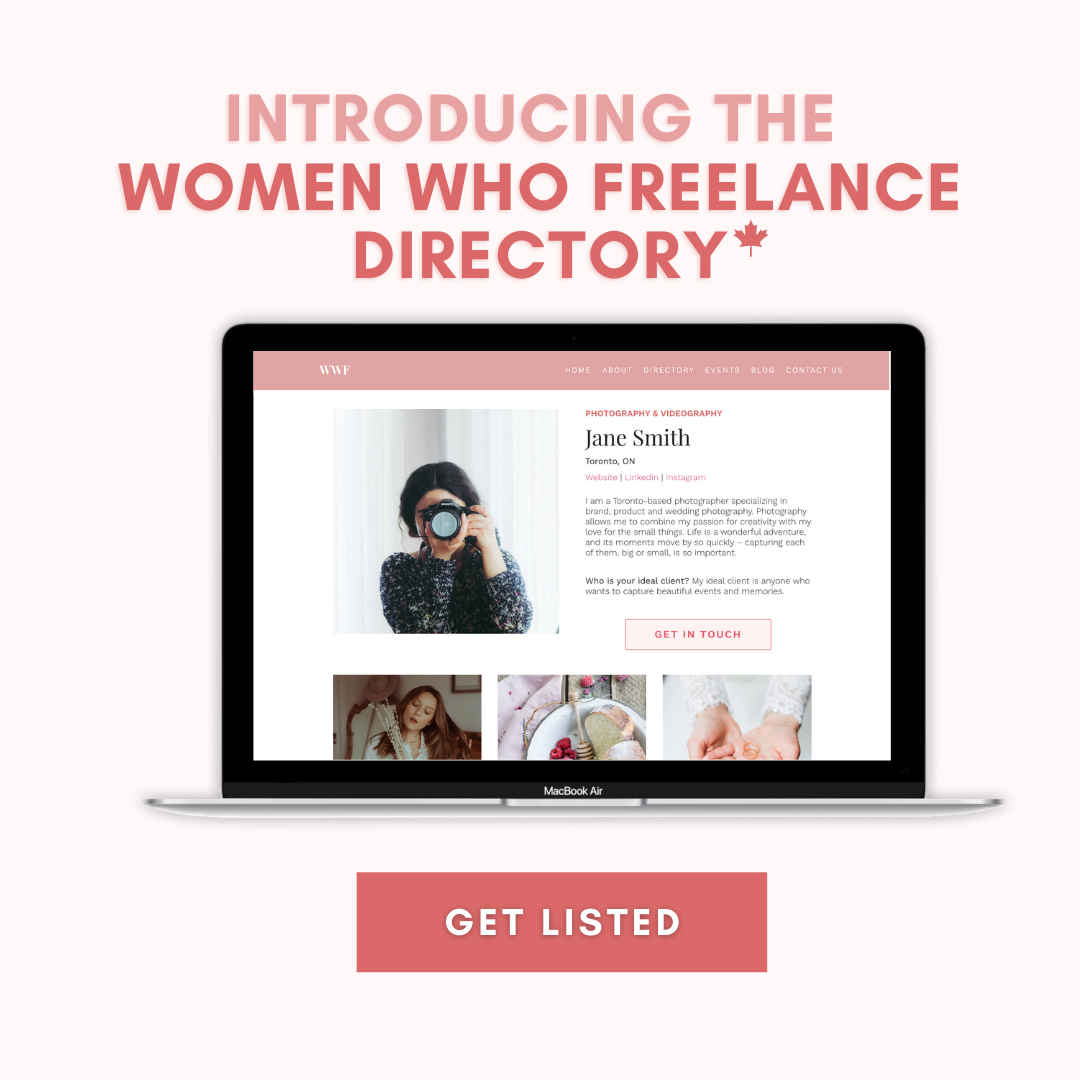 Discover the benefits of QuickBooks and some of the top tips from Sal Rezai, founder of Accounting By Sal.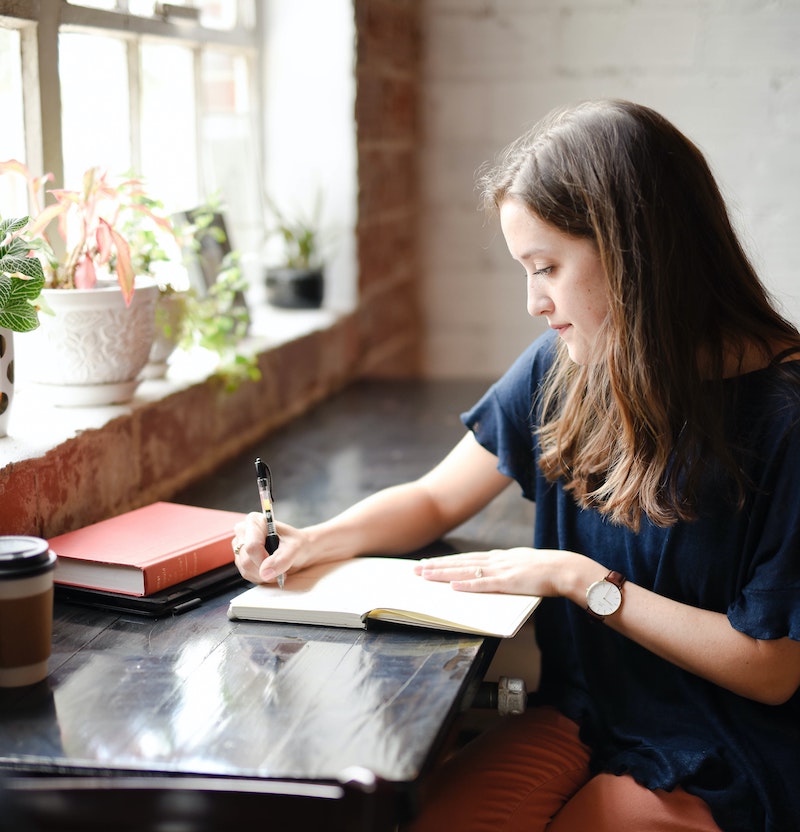 Become a contributor!
Do you have any practical freelancing advice you would like to share with the community? Become a featured guest writer for the Women Who Freelance blog. Give us a shout!