June 15th, 2021 | Written by Masha Koyen
Proven Strategies to Help you Write Website Copy that Actually Converts
Professional Copywriter and Content Strategist Masha Koyen reveals mistakes business owners make on their website and shares copy strategies that sell.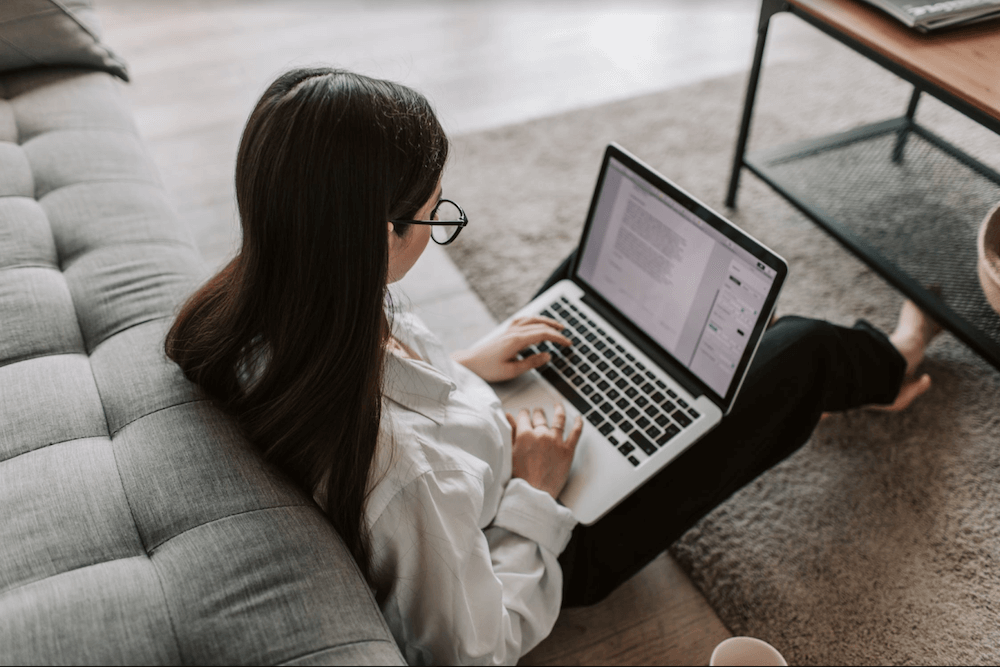 Every word, every line of copy, and every element on your website should be intentional and strategic with a single purpose to move your prospect to convert. Great website copy that speaks directly to your audience's needs in a convincing and a compelling way doesn't just land you clients. It puts your brand ahead of others. Because others – most of the time – get these three things wrong.
Biggest Mistakes Business Owners Make
Writing website copy that sounds great but doesn't sell
Wasting above-the-fold-real-estate of their website on things that don't matter
Sounding like everyone else
Know and Understand your Audience
Don't start writing your website copy unless you can honestly say that you know and understand your target audience well. Really, really well.
I'm talking about their struggles and frustrations, and how they feel as a result. I'm talking about their goals, wants, wishes, and needs. And where they are in the journey of solving the challenges they face.
Do you know if they:
Have tried hiring a similar service provider and it didn't work?
Purchased a product like yours in the past and weren't satisfied?
Are a complete newbie – aware of their problem, but not aware that there is a solution?
Why it's important
Because knowing a little doesn't help your copy stand out. Simple as that. When you have a thorough understanding of your audience, it's easier to write copy that converts. Use the insights to inform your website copy. In fact, it should be at the heart of your entire marketing strategy – which is why understanding your audience is always the starting point. But since we're only talking about your website copy here, let's focus on that alone.
What your website copy has to achieve
If I'm your prospect and I land on your website – what I'm looking for is to know that you get me, you understand my problem and have a solution.
The copy on your website needs to communicate all of this and evoke an emotional response in your website visitor. Regardless of which page your prospects land on – your home page, about us page, services or anywhere else – your website copy has one job and that is to say "I get you, and I can help."
Copy Tips that Help Connect your Brand to your Audience
Use words "you" and "your"
It lets people know that you're speaking directly to them. It's a pretty powerful way to communicate. Always remember, your website copy is about them, not about you. So if you catch yourself saying "we" and "I" – pause and replace with "you".
Speak in the prospects' language
Listen to how your customers and prospects describe their own problems and aspirations and mirror the language in your copy. Verbatim. You can call it "voice of the customer" or "VoC" but it simply means the words that your clients say. If you don't apply any advice from this blog and only do this one thing alone – you'll be miles ahead of your competition.
Show empathy
Brené Brown said it best, "Empathy fuels connection." Showing empathy towards your audience in your website copy is essentially telling them "I see you. I hear you." When you tap into the emotions and needs of your prospects, you show your audience that you understand exactly what they are going through and how to help them. One of the most effective ways to articulate empathy in your copy is to share a personal story, a snippet of your life, your experience.
Evoke an emotion
Did you know "emotional marketing" is a thing? It's not only a thing. It's THE thing. According to HubSpot, emotional marketing uses emotion to make your audience notice, remember, share, and buy. When you think about it and try to recall the last time you've seen an ad campaign that made you smile or pulled on your heartstrings, it makes perfect sense. Use these insights on your website – tell a story, weave humor into the copy with jokes, or use powerful imagery to evoke an emotional response.
Prioritize Content Above the Fold
Ok, walk into any gym and you'll know what I'm talking about. You know those guys that stand in front of mirrors with free weights doing a thousand bicep curls to get big arms? You've seen them! We all have. Most of these gym rats spend 80% of their time working their front-arm muscle and 20% the rest of their body.
You want to do the same thing with your website copy. Spend more time and effort perfecting the copy above the fold than on anything below the fold. Frontload the most important information.
Your above the fold copy has to do this
Make a killer first impression – above the fold is the first thing website visitors see and you'll never have another opportunity to make a memorable first impression twice. Make it count.
Grab your visitor's attention – the first few lines of copy above the fold and the supporting image are meant to draw your audience in and help them decide to stay or leave. Make them stay.
Call your customer out – this is your short window of opportunity to confirm to your website visitors that they are in the right place. Make 'em feel at home.
Identify a problem and a solution – every person that lands on your site has a problem – even if your offer is more of a "want" than a "need" – you're still solving a problem. Call it out – so there's zero confusion in your prospect's mind that they are in the right place to have it solved.
Make them want more – the goal of the copy above the fold is not to get people to book a call, email you, or even buy from you. The goal is to get them just one step closer to the purchase. Guide your website visitor to the next line of copy – where you'll have plenty of opportunity to close the sale.
Check out yaya.co with a powerful above the fold copy. Increase your productivity – with digital tools created for your people. See how.
Do I want to know more? Damn right, I do. Will I click on the blue button? Already did.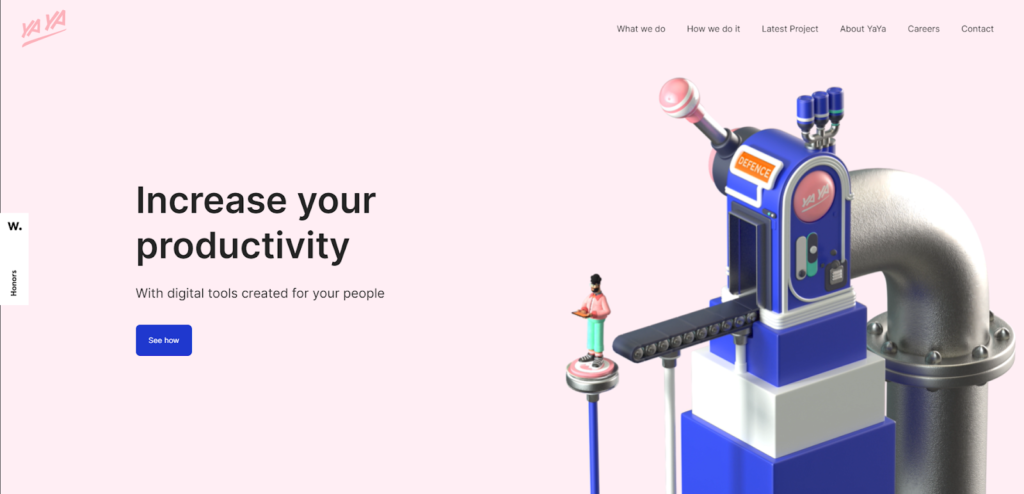 Nail your differentiator
Why blend in when you can stand out? It's kind of a simple concept but one that's religiously overlooked when it comes to writing copy for your website.
As a professional copywriter I spend most of my time visiting different websites whether it's for competitive analysis or looking for inspiration and what I see, for the most part, is uninspiring. Brands sell the same products or services, have identical offers with similar features, making similar promises through similar-sounding marketing messages. So vanilla. And so forgettable.
Ways to Differentiate your Brand
The reality is – it's hard to differentiate based on your product or service alone. Because there'll always be someone who does what you do. And it's fine. To me, this actually presents an incredible opportunity to stand out based on other things than your product or service. CXL has a comprehensive article on the many ways you can differentiate from niching to being the first or being the best and how to implement a differentiation strategy. It's worth checking out and you can read it here.
Once you nail it – how do you communicate your differentiator in your website copy?
Copy Tips to Help your Website Stand Out
When you sit down to write copy for your website, apply these tips to really differentiate your brand.
Don't copy what others have on their websites
Ok, this one is kind of a no-brainer. Duh. Obviously, you won't. But I want to urge you to not even look at what others say on their websites. Here's why. Sometimes when we spend too much time scanning competitors' copy, we unintentionally remember and copy their ideas. We don't mean to. It happens on its own. Especially when something really resonates with you – you remember it, internalize it, and present it as your own.
Forbes calls storytelling "a fundamental human experience that unites people and drives stronger, deeper connections."
Harvard Business Review has it as "Stories are how we remember; we tend to forget lists and bullet points."
The StartUp encourages you to use storytelling "to bridge the connection between what your company does and what matters to your reader. "
Big brands like Apple and Coke have been using stories to differentiate themselves for decades, and more recently newer companies like Airbnb are creating waves making stories a significant part of their brand.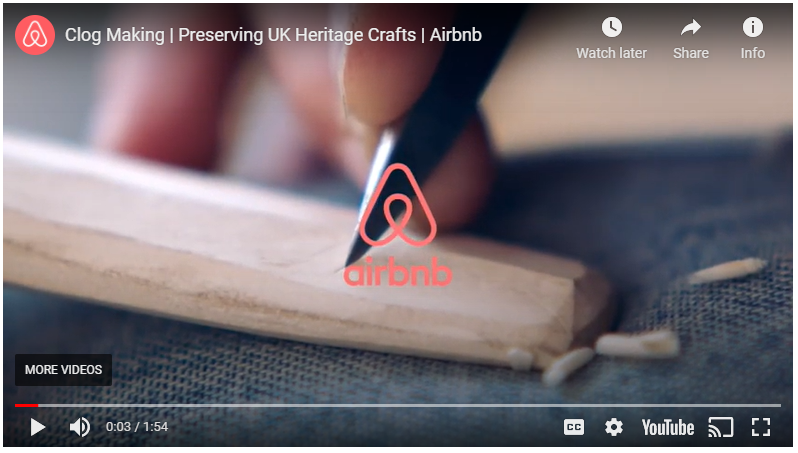 While your About page is a perfect place for your story, consider weaving it into other parts, sections, and pages of your website. I've seen amazing examples from my own clients using stories in their portfolio – instead of simply featuring their work, they told a story of how exactly they've helped clients. Check out Vongue Art Photography, Toronto's photographer, flexing her storytelling muscle.
Articulate your UVP (Unique Value Proposition)
For most people, it's hard to articulate their UVP, so if you're having trouble with this – know that you're not alone. Here's what UVP is – it's a clear and succinct statement that describes the benefit of your offer to your customers.Consider these questions when you're coming up with your USP:
→ What are you selling?
→ Who are you selling to?
→ What value does it bring to your ideal clients?
→ Why you and not someone else?
Don't worry about the perfect form as you're writing this statement. First capture all the information using bullets – this statement has to have these key ingredients. Once it's all there, work on making it into an "elevator speech" style statement.
I love what Peep Laja of CXL says about your UVP, "You don't need to be unique to the whole world, just in the customer's mind. The closing of a sale takes place in a customer's mind, not out in the marketplace among the competition."
Use social proof
One of the best ways to ensure your website copy converts visitors into leads and then into loyal customers is to gain their trust. You gain trust by showcasing your credibility. Here are a few ways to add credibility to your site.Use icons, logos, badges and text boxes as indicators of trust – feature them above the fold and near the call to action on your website. Use any of these:
→ Client testimonials
→ Customer reviews
→ Association memberships
→ Accreditation and certification badges
→ Trusted by X users
→ X customers served
→ X years in business
→ Featured in X publications
→ X social media shares/likes
→ Google business rankings
Ready to get started?
Your website is critical to the success of your business. Strong website copy that's rooted in a thorough understanding of your customer needs and desires is what will help convert your site visitors into leads.
Weave in the story, show empathy, highlight your differentiator, and add credibility – and you'll be miles ahead of your competitors.
WHO WE ARE
Women Who Freelance is a growing community of women freelancers and entrepreneurs in Canada, gathering together to network, collaborate, and thrive.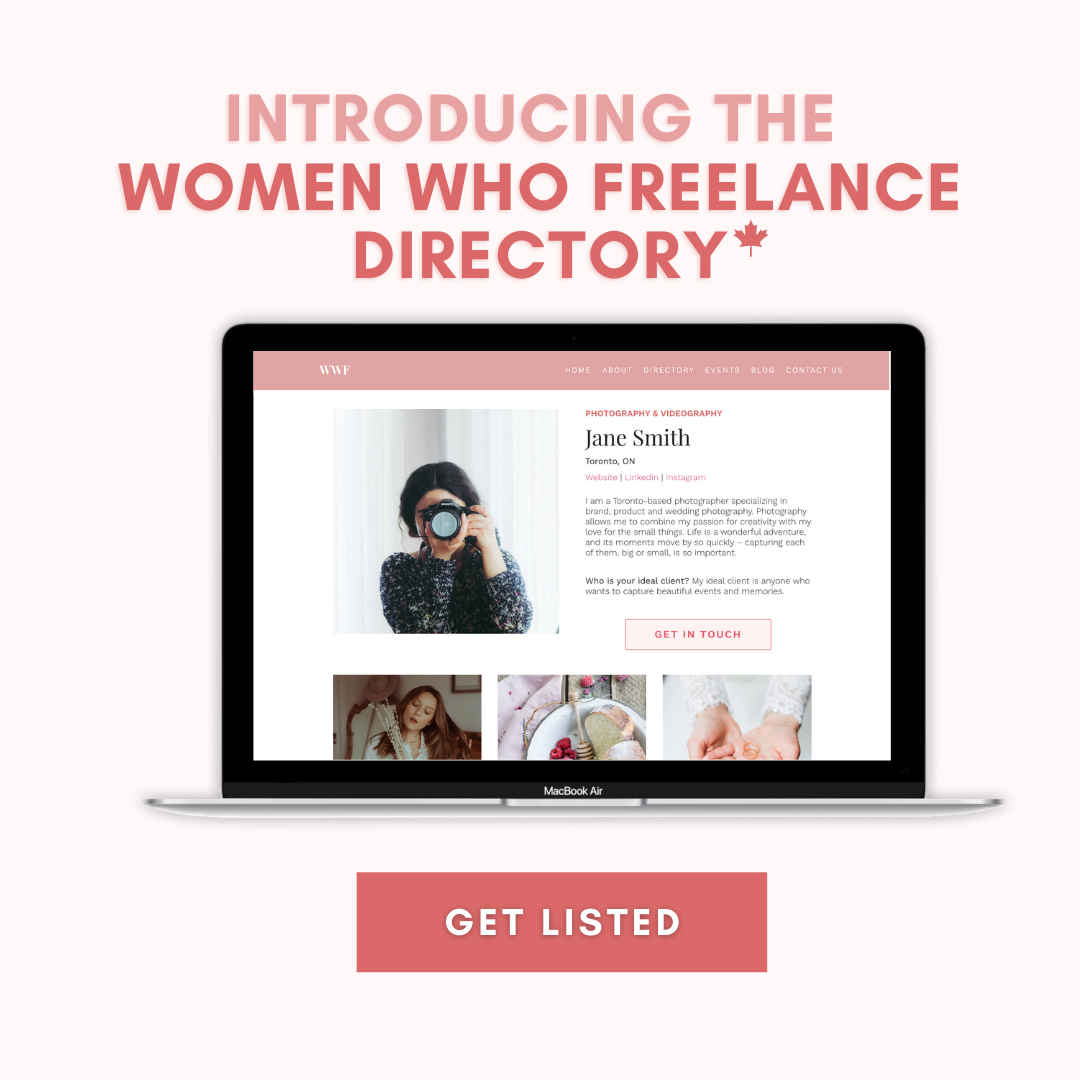 Discover the benefits of QuickBooks and some of the top tips from Sal Rezai, founder of Accounting By Sal.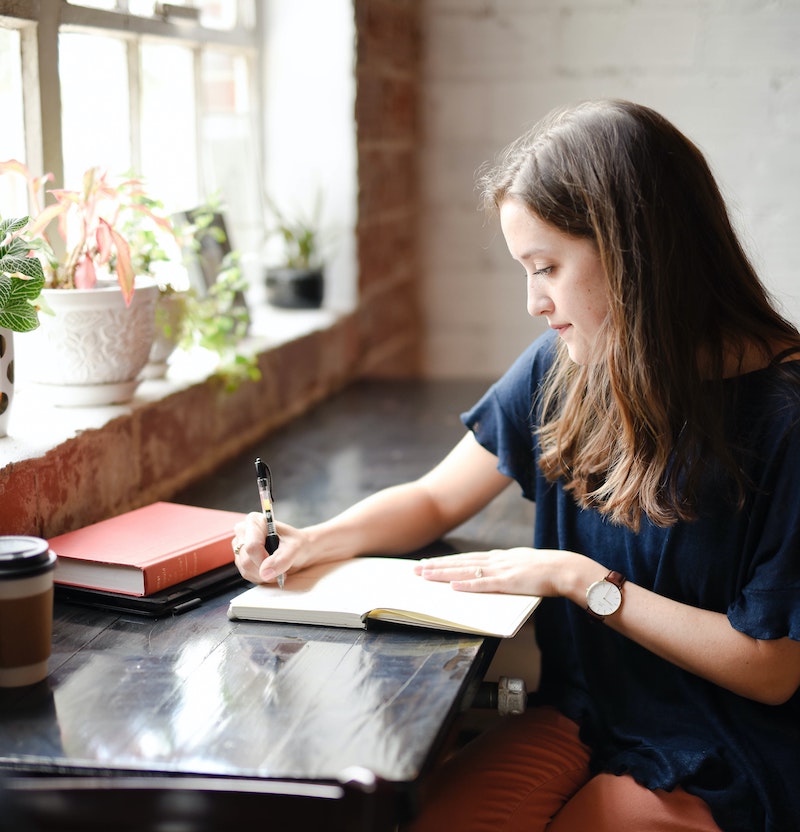 Become a contributor!
Do you have any practical freelancing advice you would like to share with the community? Become a featured guest writer for the Women Who Freelance blog. Give us a shout!