June 16th, 2021
Community Insights: Landing Your First Freelance Client (Part 2)
It's no secret that landing that FIRST client to offer your awesome services to is arguably the most frustrating part of starting your freelance journey. Because let's face it, putting yourself out there and declaring to the world that you're open for freelance work is scary to say the least. But don't worry we've ALL been there.
To help those who are new to the world of freelancing, we asked members of the Women Who Freelance community to share how they landed their first freelance client and what it taught them. We recieved so many great stories that we couldn't fit them into one blog post, so stay tuned for Part 3 and read Part 1 here.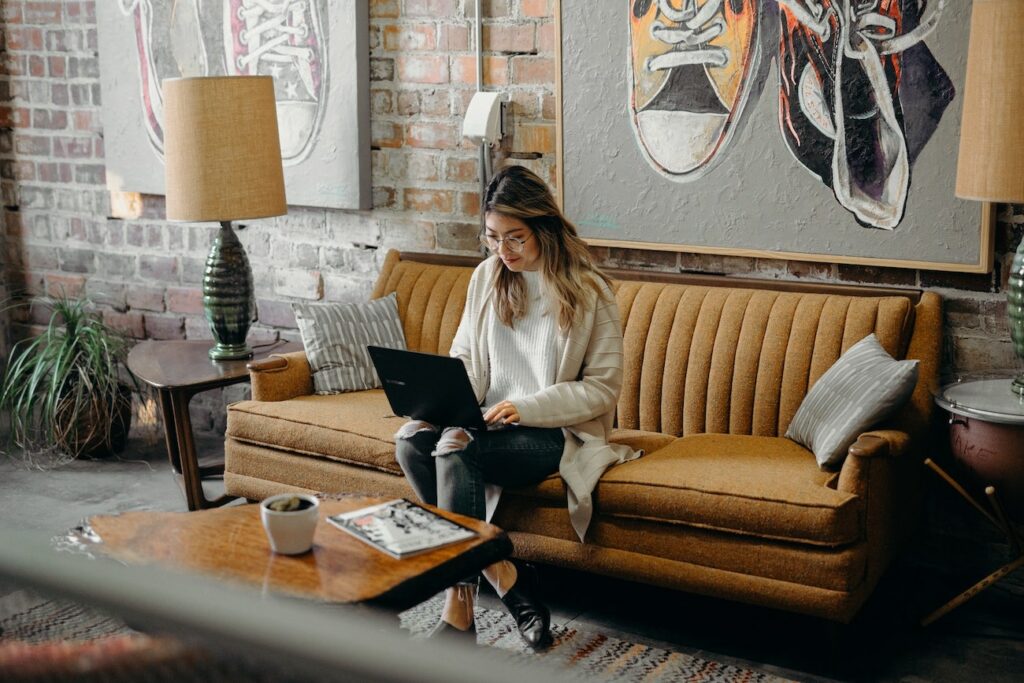 Vanya Wong – Education Consultant and Writer
1. How did you get your first freelancing client?
I took a course that my future client was offering and after graduation, kept pitching his team to hire me. I had some project experience that he was looking for and that's how I landed my first client who was an entrepreneur and multi-millionaire.
2. What's your biggest takeaway from that experience?
While working for him, I had front-row seats to his mentorship on scaling and building a business during team meetings. I was also inspired by his success (an immigrant who failed before succeeding at business) and got a new perspective on wealth (I was awed by multi-millionaires and he was awed by his mentors who are billionaires). The experience encouraged me to work on my own business.
To learn more about Vanya, visit her website.
Veronica Kucherov-
Portrait Photographer & Founder, Vongue Art Photography
1. How did you get your first freelancing client?
When I started my journey as a freelance photographer, I had a huge passion for photography, decent technical skills, and zero understanding of business planning. While finding my feet, I used to do a lot of free sessions that I advertised through Facebook. One of these led to my first paid client.
2. What's your biggest takeaway from that experience?
Since I had no idea what I should've charged, my first paid client ended up offering me twice more than I quoted. That was an interesting experience realizing that my client valued my work more than I did. Knowing what I know now, I believe I should've started from putting a pen to paper and figuring out a business plan before I even picked up a camera. That would prevent the "deer-in-the-headlights" situation when a client approached me willing to pay for my service, and I had no clue how to go about it. I'm very grateful though to my first client to trust me – a newbie photographer – with their images and showing me that I shouldn't underestimate myself.
To learn more about Veronica, visit her website.
Rebecca Hawthorn- Owner, Four Corners Collective
1. How did you get your first freelancing client?
At the time, I had managed a spa for about 3 years. I had decided to leave that job as I wasn't really enjoying it anymore and had always wanted to do something where I was my own boss. When I gave my resignation, I also submitted a proposal to my boss which offered to take over their social media on a month-to-month basis. I had been doing all the marketing for the company and knew the new Manager might be overwhelmed getting used to the job. I thought if I could at least take over the social media side, even temporarily, it would be a great experience for me and it was a win for the company so the Manager could focus on revenue management and human resources. They quickly accepted the proposal, I signed a contract and I've been managing their accounts for 2 years now. My freelance business grew from there and now I own my company!
2. What's your biggest takeaway from that experience?
I was really close to not submitting the proposal I had created as I thought it was silly. I was second guessing myself and my skills because I was "new" in the industry. My biggest takeaway is to just take the chance and ASK for their business. If you don't, you will never get your first client. They could have said no, but I presented them with a proposal that filled a need for them. I presented value and was straightforward in what I could provide and how much I would be charging.
To learn more about Rebecca, visit her website.
Melanie Ziltener – Content Manager and Creator
1. How did you get your first freelancing client?
My first freelancing client came from a former colleague. We hadn't spoken in years and I hadn't even started my business yet when she reached out to me. Her contact needed help with something she knew I was good at and asked if I was interested. This gave me the confidence to start my business (something I was on the fence about before that).
2. What's your biggest takeaway from that experience?
Building your reputation starts before you start freelancing. Every job, role, gig, etc. is an opportunity to build that reputation that will have people thinking of you when an opportunity comes their way.
To learn more about Melanie, visit her website.

Rachel Babineau – Social Media Manager & Artist
1. How did you get your first freelancing client?
I got my first freelance client through a boss/friend. After Uni I worked part time as a studio assistant for one of my profs, she knew that a did a small amount of social media for a store that I worked at. A friend of hers worked for a large clinic in that was interested in social media and she suggested me for the job. This client is amazing and three years later I am still working with them. Most of my other clients have come from someone recommending me.
2. What's your biggest takeaway from that experience?
Let the people around you know what your excited about, you never know who will have the power to help you. And maintain good relationships with everyone and do your best, again, you never know who can help you move forward and when you will work with someone in the future.
To learn more about Rachel, visit her website.
Jess Bernard – Wix Web designer, Branding & Marketing Specialist
1. How did you get your first freelancing client?
In 2013 I graduated from the Communication Arts – Advertising & Public Relations program at Lethbridge College. After college I worked in various marketing positions but it wasn't until I moved back to my hometown for a bit (hey, we've all been there!) where I landed my first freelance clients.
A few friends of mine that I went to high school with were starting their own business, a CrossFit gym called CrossFit Lacombe. They needed everything to brand their business and I was so excited to get started which meant logo, website, business cards, signage, posters and even photography for them.
It was honestly the perfect first client. Since we were friends, it took some of the pressure off of this being my first freelance job. (And yes, it was a paying job!) We already knew how to communicate and we already had this trust in each other, which are two of the biggest parts in a great working relationship – which was my biggest takeaway from this experience.
2. What's your biggest takeaway from that experience?
I have been lucky enough to work with some great people and projects, and most of them have been through word of mouth. By working with clients that I either already know or know through someone else, we are already off to a great start where we can catch up or learn more about each other and our mutual friends. This allows for a better understanding of who they are and what they are looking for, which helps me create the perfect website, graphics or materials to best represent them.
To learn more about Jess, visit their website. 
Enjoyed this blog post? Stay tuned for Part 3 next week and read Part 1 here
WHO WE ARE
Women Who Freelance is a growing community of women freelancers and entrepreneurs in Canada, gathering together to network, collaborate, and thrive.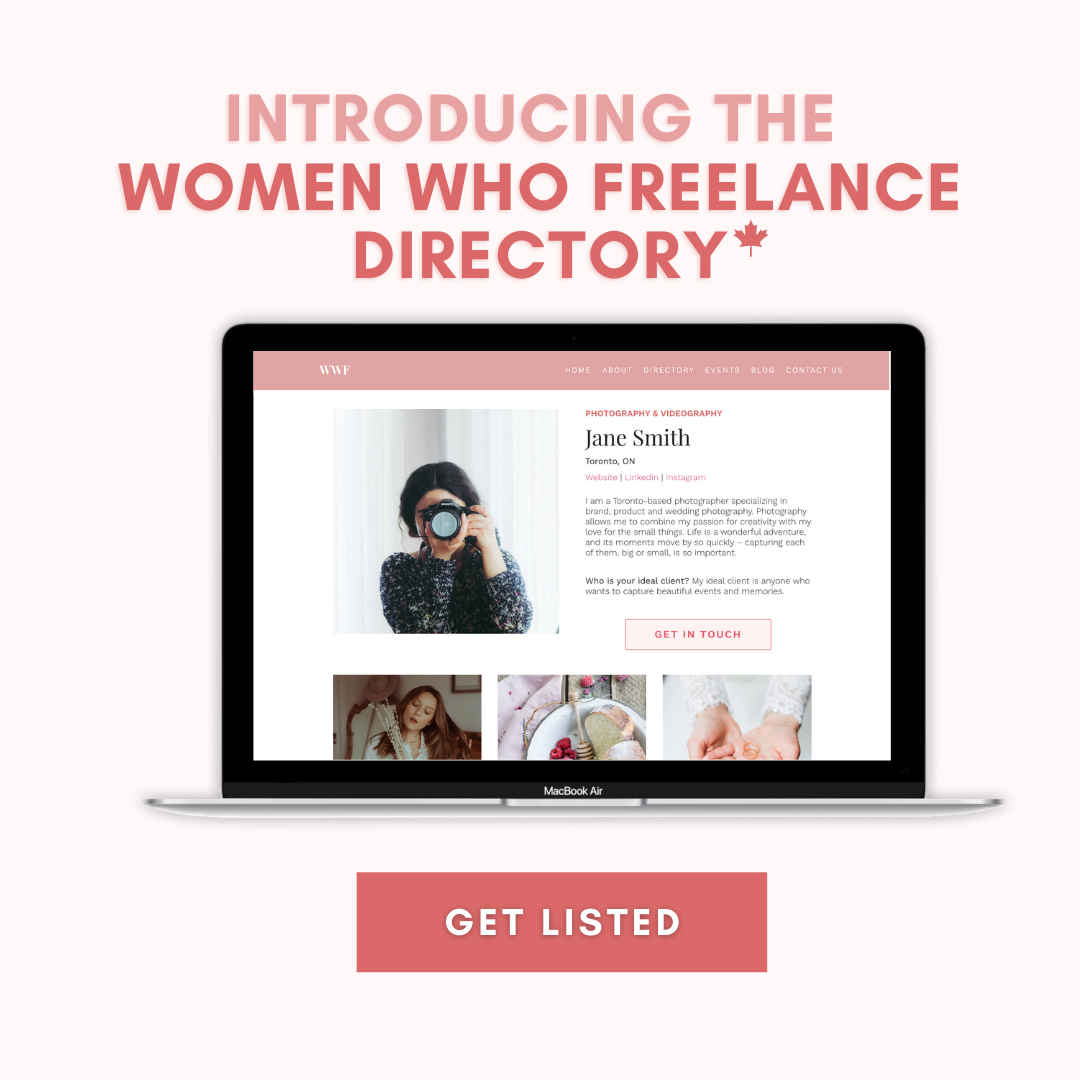 Discover the benefits of QuickBooks and some of the top tips from Sal Rezai, founder of Accounting By Sal.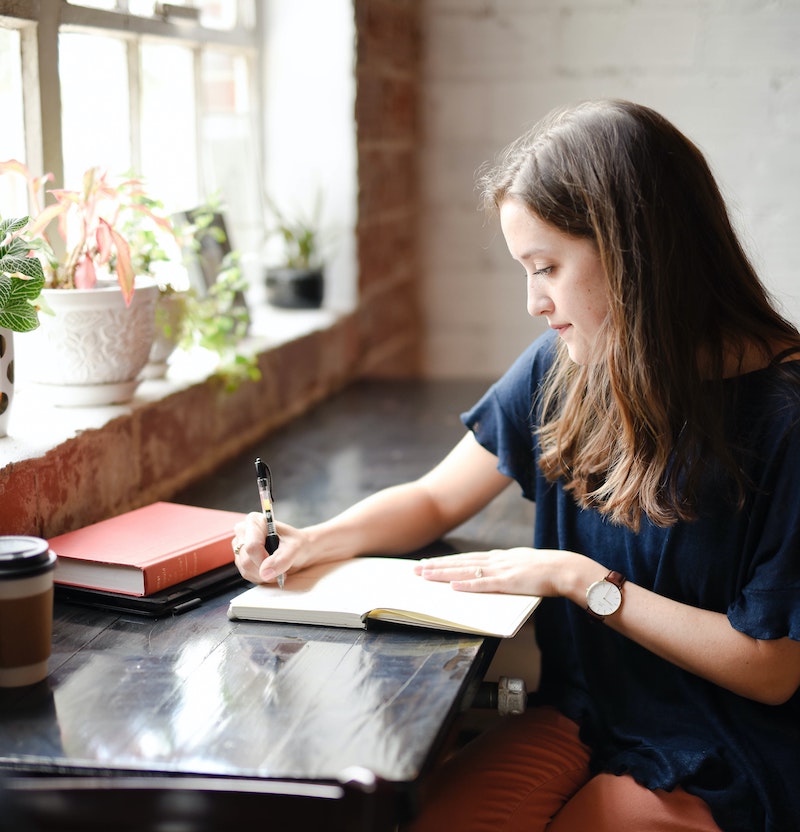 Become a contributor!
Do you have any practical freelancing advice you would like to share with the community? Become a featured guest writer for the Women Who Freelance blog. Give us a shout!