May 27, 2021
Community Insights: Landing Your First Freelance Client (Part 1)
It's no secret that landing that FIRST client to offer your awesome services to is arguably the most frustrating part of starting your freelance journey. Because let's face it, putting yourself out there and declaring to the world that you're open for freelance work is scary to say the least. But don't worry we've ALL been there.
To help those who are new to the world of freelancing, we asked members of the Women Who Freelance community to share how they landed their first freelance client and what it taught them. We recieved so many great stories that we couldn't fit them into one blog post, so stay tuned for part 2!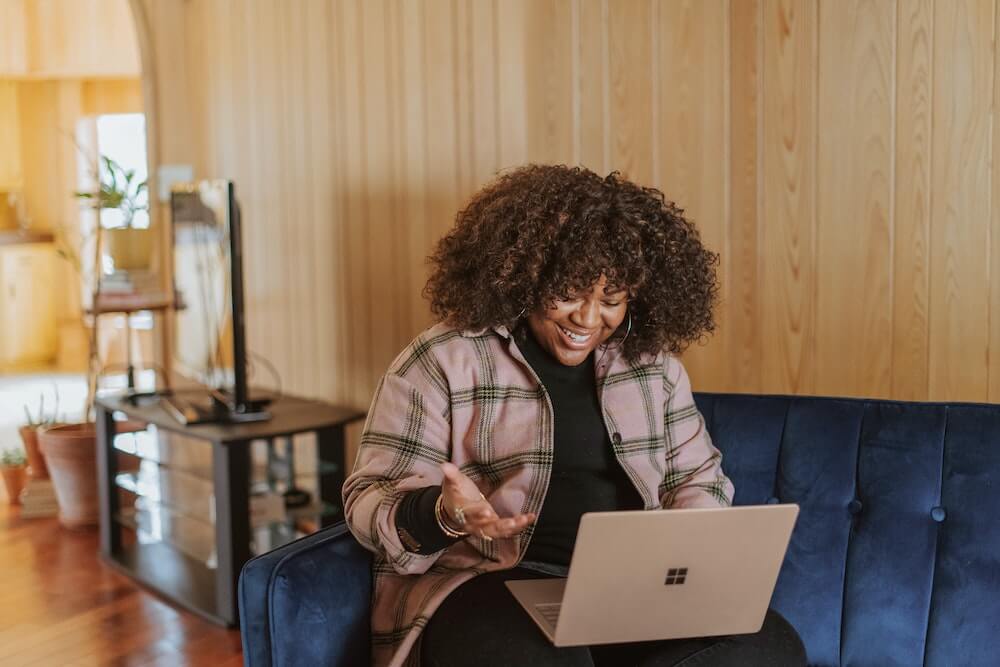 Christine Lieu – Graphic Designer & F
ounder of CL Designs and the Brand Party Podcast
1. How did you get your first freelancing client?
I had been community managing a fashion show at a school I didn't go to (haha) and got to know the designers, guests, and team really well. After showcasing what I could do on a volunteer basis beyond my design skills but with social and community building as well, I got hired on with my first clients!
2. What's your biggest takeaway from that experience?
Lean into what you're naturally interested in and be genuinely curious about people and their needs. Those sparks of conversations will truly get you to connect with others whether that be now or down the road that will lead to opportunities that have grown from trustworthy connections that sometimes feels completely unrelated to your business but are equally productive to prioritize.
To learn more about Christine, visit her website.
Marta Raptis – Lifestyle & Personal Branding Photographer
1. How did you get your first freelancing client?
When I first decided to get into photography as a business, I posted a free ad on Kijiji offering my services. My very first client came from that ad very quickly. I didn't charge much then as I was just beginning to build my portfolio, but it was a great start for me to get real experience. The shoot was for a surprise proposal in a restaurant and it turned out to be a success all around.
2. What's your biggest takeaway from that experience?
My biggest takeaway from that experience was to always be open to different types of opportunities, and to trust that you never know where your next client is going to come from! I learned that it's okay to charge less at first while I was still learning. It was a fantastic way to "dip my toes in the water" and start collecting clients testimonials. Every good review gave me encouragement to charge more for future sessions.
To learn more about Marta, visit her website.
Helen Van Dongen – CEO & Virtual Executive Assistant
1. How did you get your first freelancing client?
As an event manager benched by Covid-19, I decided to launch a virtual assistant business in April 2020 (how can that already be a year ago?). It took me a few days to come up with a business name, and put a simple website together, but I had no idea how I'd land my first client.
In an email exchange with my accountant about my tax return, I made an off-hand comment about my fledgeling business. A few days later, she contacted me to ask whether I could help and — boom! — I had a client.
2. What's your biggest takeaway from that experience?
What I learned from that first experience is that I can't predict where clients will come from. I don't know what's going on inside their business, or what their needs are, so I shouldn't be shy about telling people what I do. It's a hard lesson for an introvert, but I recognize its power. I am fortunate that most of my clients have come to me as referrals. They tell their friends and colleagues about a problem, and I end up being the solution our mutual connection recommends.
To learn more about Helen, visit her website.
Alejandra Del Valle – Director/Owner of La Lune Sitters
1. How did you get your first freelancing client?
I was a formal childcare Nanny myself and I was working as an ABA therapist with children with ASD. Then a family contact me as they really needed a Nanny, I did not have time to work for them, so I thought to refer them to someone and they offer to pay for that service as it was really hard for them to find someone on their own. That is where the idea of the business came alive and also counting that I worked for a Nanny agency before and I was very familiar with the industry. At that time, what I charge for that service is nothing comparing to what I charge now, but it was the start of my journey.
2. What's your biggest takeaway from that experience?
I was really proud of myself that I was able to help that family and actually charge for that service. (Before I would refer Nannies to families for FREE) since then a big journey started. I am happy to share my story if you'd like!
To learn more about La Lune Sitters, visit their website.
Erika Flores – Owner of INKSCRPT
1. How did you get your first freelancing client?
I wanted to share not my first ever client, but rather my first "big" client (that I'm allowed to share with the public at the moment!) that I'd consider a milestone in my two years of freelancing, and want to share how I ended up landing this client to fellow freelancers.
In April 2021, I was approached by Pixi Beauty, an LA-based beauty brand found in local drugstores such as Shoppers Drug Mart with over 1.4 million following and endorsed by Oprah Winfrey herself. They approached me via my Etsy shop and commissioned me to paint acrylic glass line art portraits for over 30 of their biggest influencers as a Mother's Day Gift. These influencers include names such as Desi Perkins, ItsJudyTime and DulceCandy.
I asked Pixi Beauty how they found me, and they said they were looking for "unique gift ideas" on Etsy and wanted to support small businesses. After looking through some search terms such as "mother's day gifts" and "custom gifts", they landed on my shop and liked my work enough to reach out to me.
2. What's your biggest takeaway from that experience?
I am extremely humbled and grateful for this opportunity, and still can't believe they found me and chose me! But there are two big takeaways I took from this experience and landing this client:
1) SEO is so important, even if you don't have your own website yet (or if you're like me, slacking on finalizing your website for the public to see haha). This is specific to Etsy – I've strategically placed keywords within my Etsy listing title and description with terms that I would imagine I would search if I were a customer looking for certain items. For example: custom gifts, personalized gifts, family portraits, etc. I also leveraged tags in Etsy listings and hashtags on Instagram posts as I've received clients through those methods too.
2) Keep posting and sharing your work! Build your portfolio so that when people finally land on your website or Instagram, they can see what you have to offer, what style you may have (especially if you're a creative like me) and what niche you may belong to. It also helps to post and share some of your personal projects you've been working on to boost visibility and engagement. For instance, although I like to post some client projects on Instagram, I also shared some personal projects such as my "From a Child of Immigrants" spoken word + illustration video and other personal illustrations which gained enough attention and also spoke to my art style as part of my public portfolio. When Pixi Beauty approached me, they actually sent me one of my own personal line art illustrations from my Instagram to show me what style they really liked as part of the commission project.
To learn more about INKSCRPT, visit Erika's Etsy Store.
Rita Viana – Virtual Assistant for Coaches
1. How did you get your first freelancing client?
I restarted to work as a freelancer in November/2020, I finished my website super fast, put up a portfolio from all my years working corporate but the most important thing I did was niche down. I was super clear on whom I helped and why. My first client came from a Facebook group. A lady was looking for help on her sales page, I started to help her right away and I didn't expect it to be a client or anything. I was helping her by commenting on her post. Then, she messaged me and asked if I could hop on a call. Old Rita would be "oh no, I can't" and would create lots of excuses on why I should talk to her, etc. New Rita hopped on that call right away, and she wanted someone to do it for her because she spent the last month doing that sales page and nothing good came out of it. So she booked me for a day and I finished that sales page for her.
2. What's your biggest takeaway from that experience?
My biggest takeaway was not creating an "impossible to defeat Sales Call Monster". Sales calls come and go, people just want to know what you offer and how you can help them. Even if you are nervous, just tell them you are not used to calling people.
Sales Calls still drain me, but I am getting better at it. I always record the call, so I can rewatch it later.
To learn more about Rita, visit her website.
Enjoyed this blog post? Stay tuned for Part 2 next week! 
WHO WE ARE
Women Who Freelance is a growing community of women freelancers and entrepreneurs in Canada, gathering together to network, collaborate, and thrive.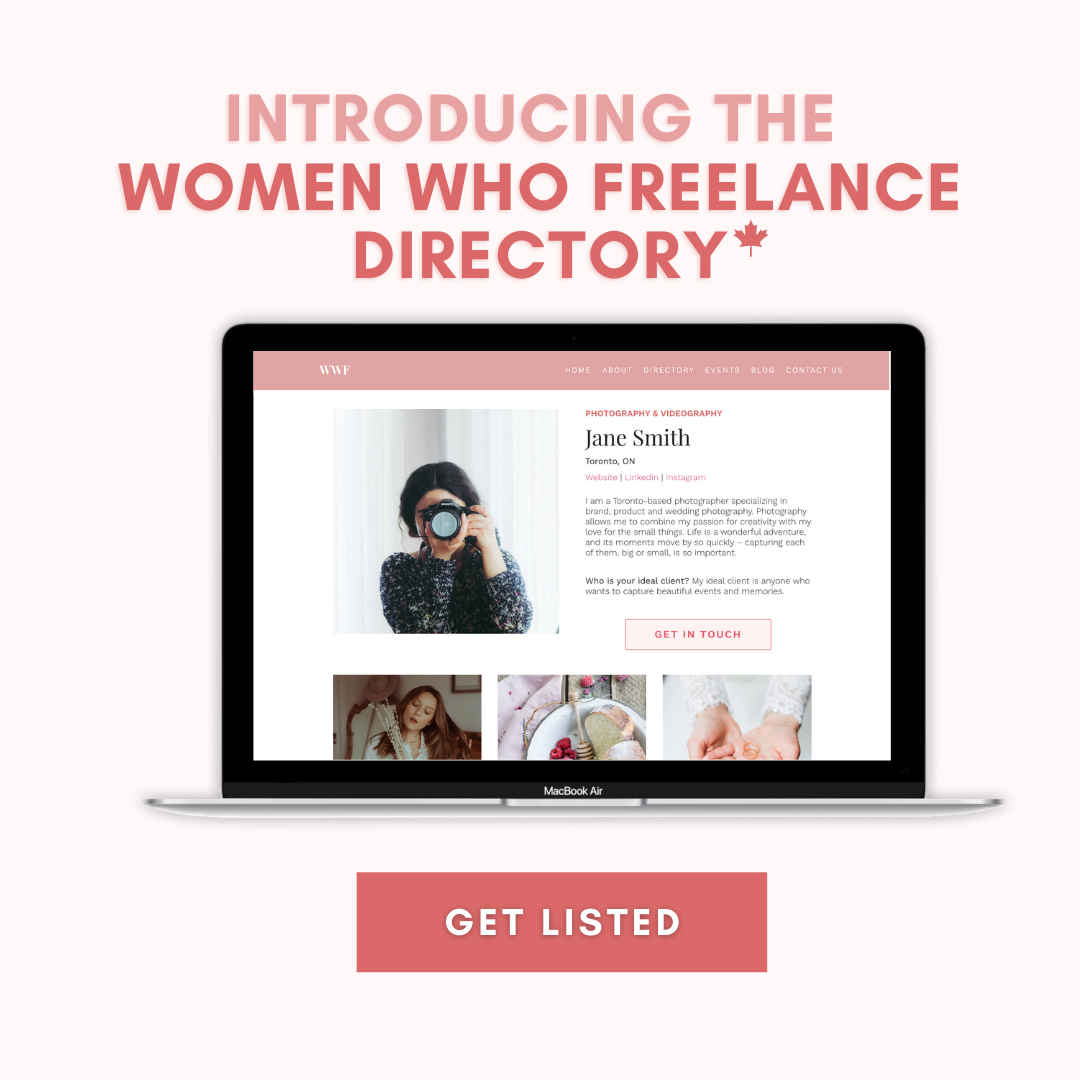 Discover the benefits of QuickBooks and some of the top tips from Sal Rezai, founder of Accounting By Sal.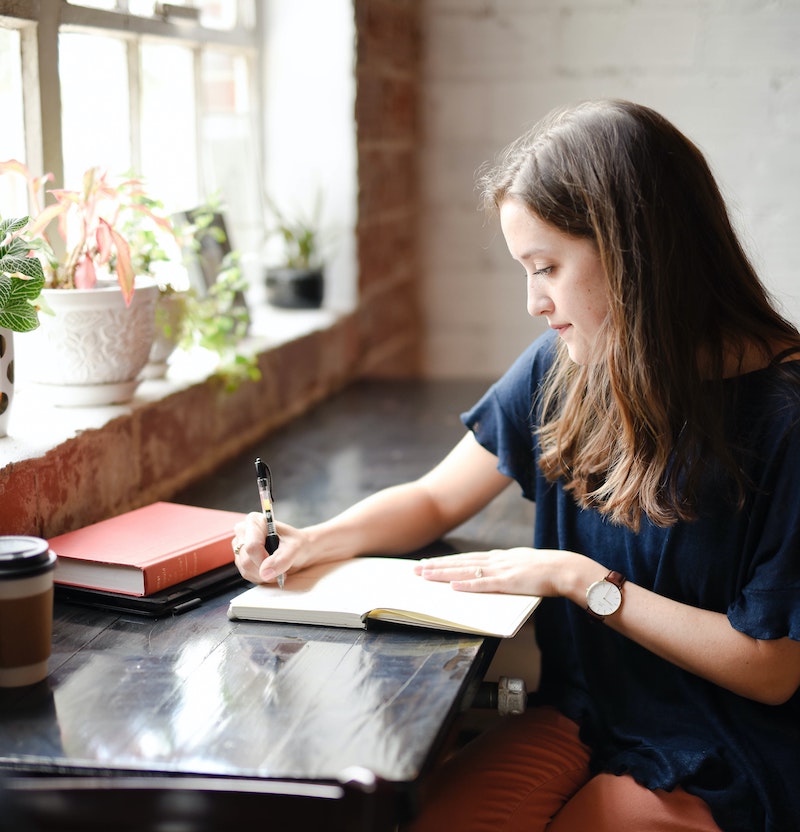 Become a contributor!
Do you have any practical freelancing advice you would like to share with the community? Become a featured guest writer for the Women Who Freelance blog. Give us a shout!