February 6, 2021
By
Jenny Henderson 
Why Brand Discovery is Fundamental to Building a Profitable Business
Brand Designer Jenny Henderson reveals the four phases of brand discovery and the importance of this process in creating a solid foundation for any business.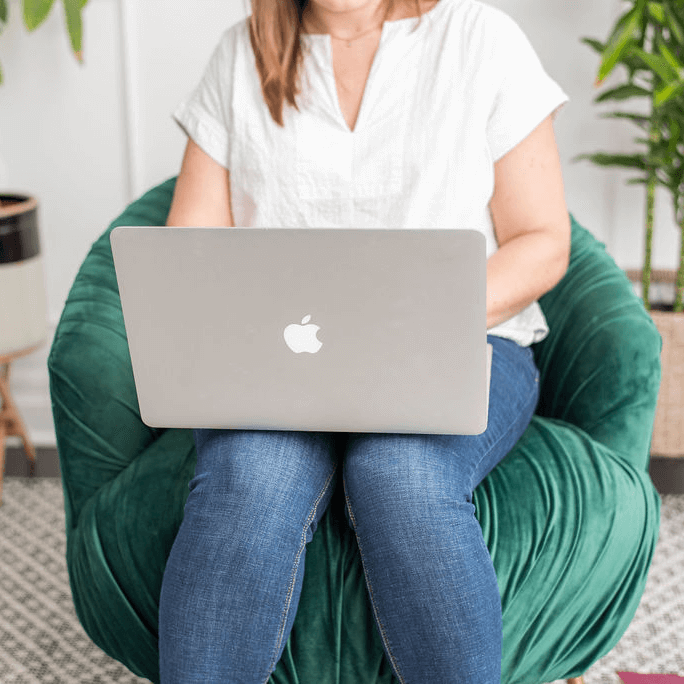 (Photo by WWF member Dana Castro)
In the early stages of business development we're often eager to have a logo made only to circle back in a few years to rebrand. Why? Because the logo you had made has no real connection to your business nor does it add value to your business.
Your business matters and has the power to impact others. What you really need is a brand—not just a logo—that actually serves your business. But you'll need to do some work first. This is what we call Brand Discovery.
What is Brand Discovery?
For a designer to create a brand that aligns with your business, they need clarity on why you do what you do, who you aim to serve, and how your business is unique in the market. The brand discovery phase is a series of strategic questions designed to uncover these fundamental components of your business.
To be honest, brand discovery is as important for you in building a successful business as it is for a designer to create a meaningful brand.
Phase 1: Clarifying Your Why
When people ask you what you do, is your response relatively generic? What you need is a one-liner that sums up what you do in a way that captivates attention. This is the goal of this brand discovery phase.
Working to develop your mission statement and value proposition will allow you to refine the language around what you do without clouding your core purpose.
Writing Your Mission Statement
Your mission statement should include three elements:
○  What you do
○  Who it's for
○  The impact or change it delivers
It should be clear, concise and memorable. As an example, my own mission statement is: Designing meaningful brands (my what) that empower (impact) passionate entrepreneurs (my who).
It can be more challenging than you expect but it forces you to focus in on the core elements of your business, creating a strong foundation.
Writing Your Value Proposition
Your value proposition is your brand promise and is typically the phrase you'll include above the fold on your website. It should communicate:
○ What you sell
○ Who it's for
○ The benefit it delivers
○ How it's different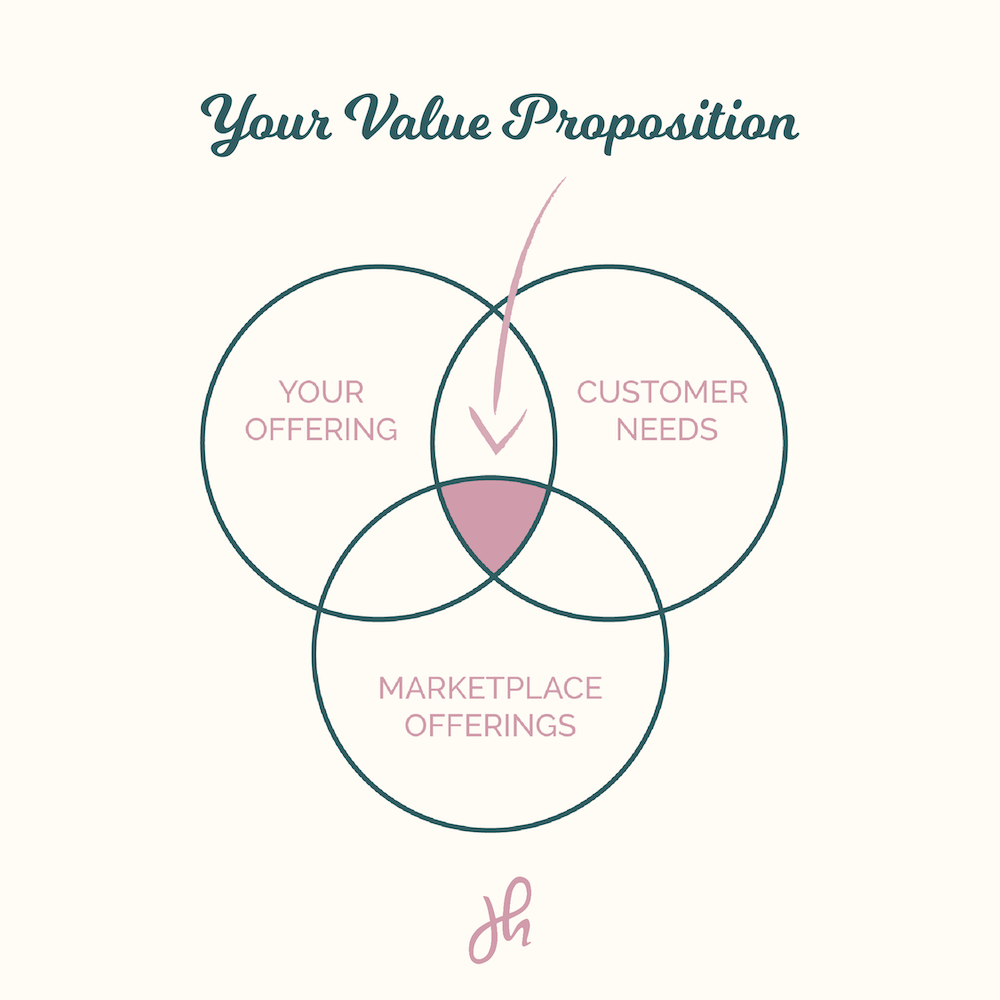 (Original graphic by Jenny)
Imagine a potential customer is deciding between you and three of your competitors solely on your value propositions. How can you pitch your brand promise in a way that is clear, impactful, and more appealing than your competitors?
Your Business Trajectory
Businesses all have their own natural evolution, so it's very important early on to consider where your business might be in 5 to 10 years. Will you offer more services? Will you offer a new product line that's a bit different than what you currently offer? If you can factor in possible changes into your brand development at this phase, you can avoid needing to rebrand in the future.
Phase 2: Defining Your Ideal Client or Customer
Probably the most important phase of them all. If you don't know who you're selling to, you'll struggle to attract customers through both your brand aesthetic and your brand messaging.
In this phase of brand discovery you'll create ideal customer avatars. This includes the basics such as how old they are, where they live, what they do for a living, and even if they're married or own a home. You'll also define what their values are, what social platforms they use, and what they do in their spare time. Specificity is key.
Beyond the basics, the ultimate goal here is to understand the problem they have that your product or service will solve. Focus in on both the functional and emotional benefits you deliver:
○  Will it save them time in their day?
○  Will it give them confidence?
○  Does it give them a sense of belonging or wellbeing?
○  Does it make them feel like they're contributing to a greater whole?
When you spend time focusing on who your dream clients are, what they need and what emotional needs are driving their behaviour, your entire brand strategy will start to align to those targets.
Phase 3: Uncovering Your Uniqueness
Familiarizing yourself with your competitive landscape gives you insight on who your potential customers are choosing between. From a branding standpoint, we survey the trends that exist: a popular colour palette, similar logo styles, the same brand messaging, etc. Getting a clear idea of these trends is a great tactic for brand differentiation.
When there's more supply than demand out there, your brand identity is what competes for their attention. But once you've drawn them in, what do you offer that the others don't?
Spending time to clearly define what it is that you do better or differently than anyone else is vital. How can you leverage your uniqueness in a way that will matter to your ideal customers?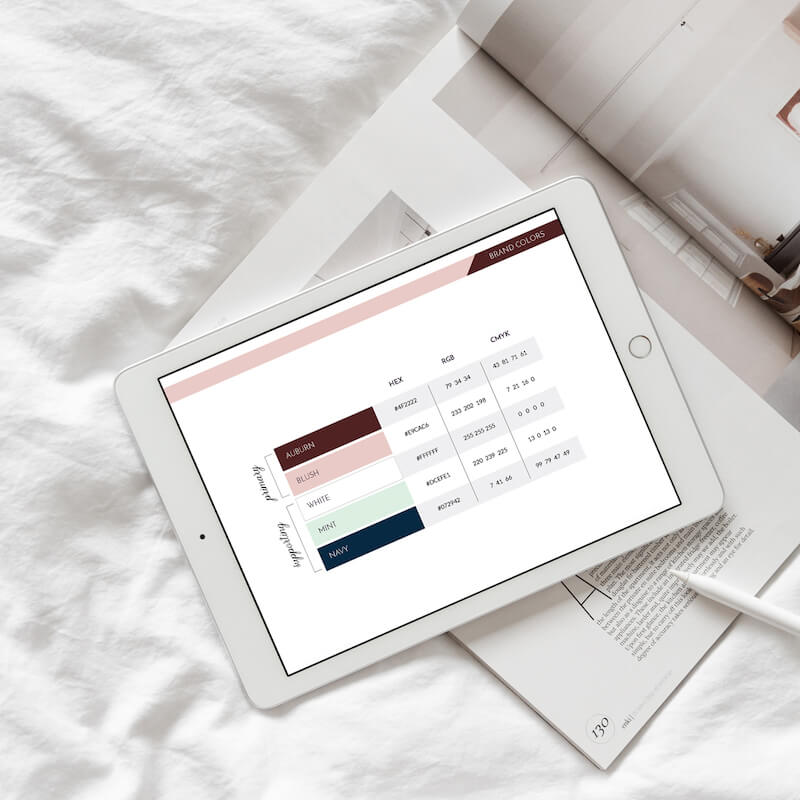 (Customized mockup from Moyo Studio)
Phase 4: Brand Personality
Certain brands will earn your loyalty over time but we rarely stop to think about the reasons why and how they've become a staple brand in our everyday lives.
Who you are as a brand will ultimately be defined by your customers. Part of the branding journey is spent developing a brand style and personality that is designed to resonate with your ideal customers, while being true to who you are as a business.
Now more than ever, we want a reason to connect with a brand. So you need to ask yourself:
○  Where do our core values align?
○  What emotional connection do you wish to convey through your branding?
○  How would you like others to describe your brand?
○  What do you wish they would tell their friends about your brand?
How can you translate these desired objectives through brand personality and brand experience? This is all part of brand strategy and it can't be done without deep thought and mindful consideration.
These four phases of brand discovery are designed to give a brand designer the tools they need to create a brand that increases the value of your business. But what I've learned as a designer is many business owners don't yet have the clarity they need to lead a truly profitable business.
Brand discovery is the perfect framework for creating a solid foundation for your business. It works because it changes how you approach your business. So ask yourself, how much do you really know about what drives your business?
WHO WE ARE
Women Who Freelance is a growing community of women freelancers and entrepreneurs in Canada, gathering together to network, collaborate, and thrive.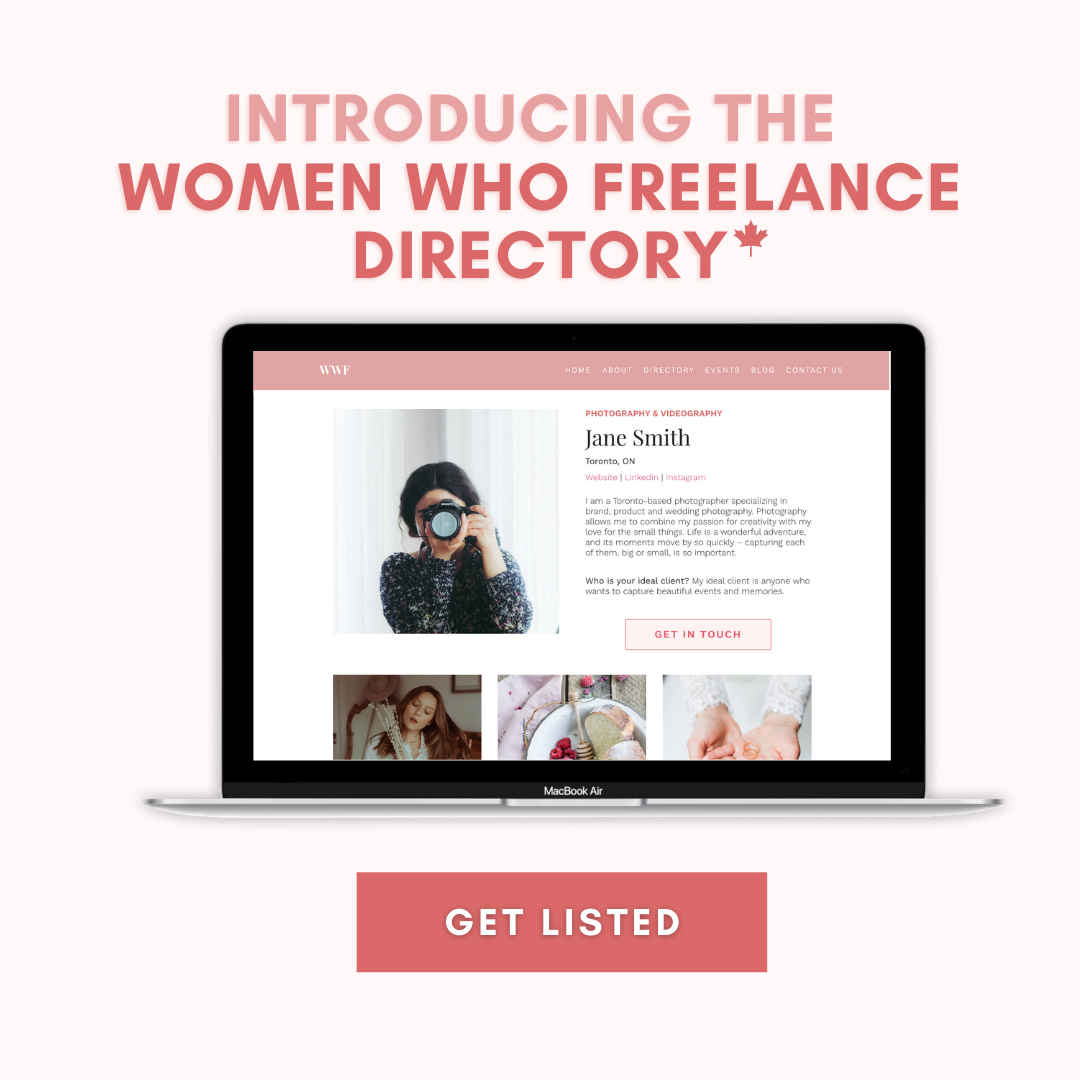 Discover the benefits of QuickBooks and some of the top tips from Sal Rezai, founder of Accounting By Sal.
This blog post explores how digital decluttering can dramatically improve your freelance work-life balance.
Graphic designer & brand strategist Nadine Daff shares her expert opinion on rebranding.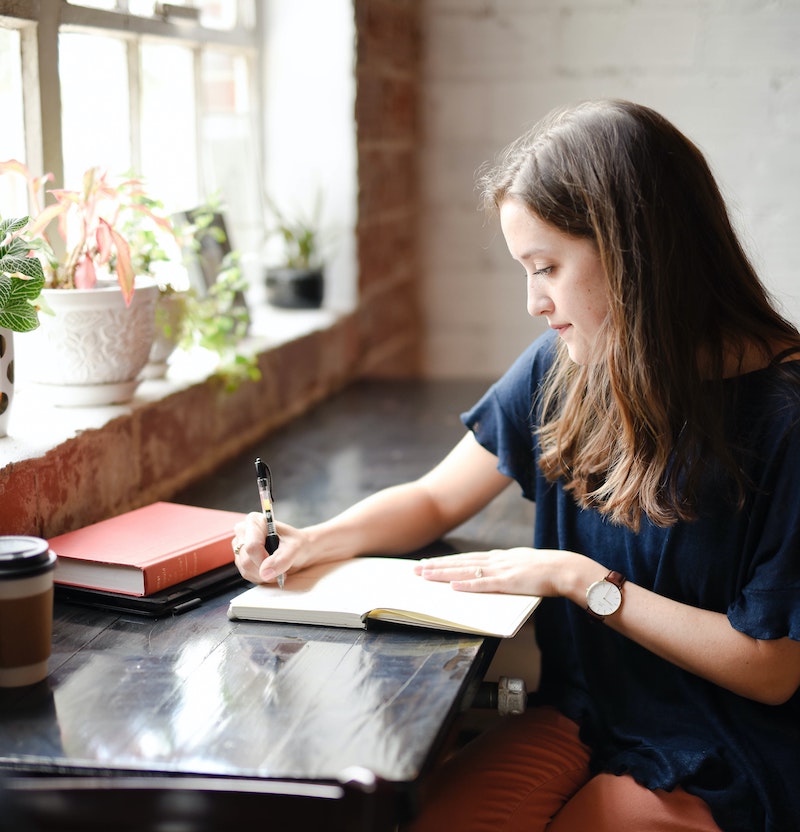 Become a contributor!
Do you have any practical freelancing advice you would like to share with the community? Become a featured guest writer for the Women Who Freelance blog. Give us a shout!