January 26, 2021
By  Veronica Kucherov
What Is Personal Brand Photography and How Can It Help My Business?
Professional photographer and designer Veronica Kucherov explains why personal brand photography is so much more than a headshot.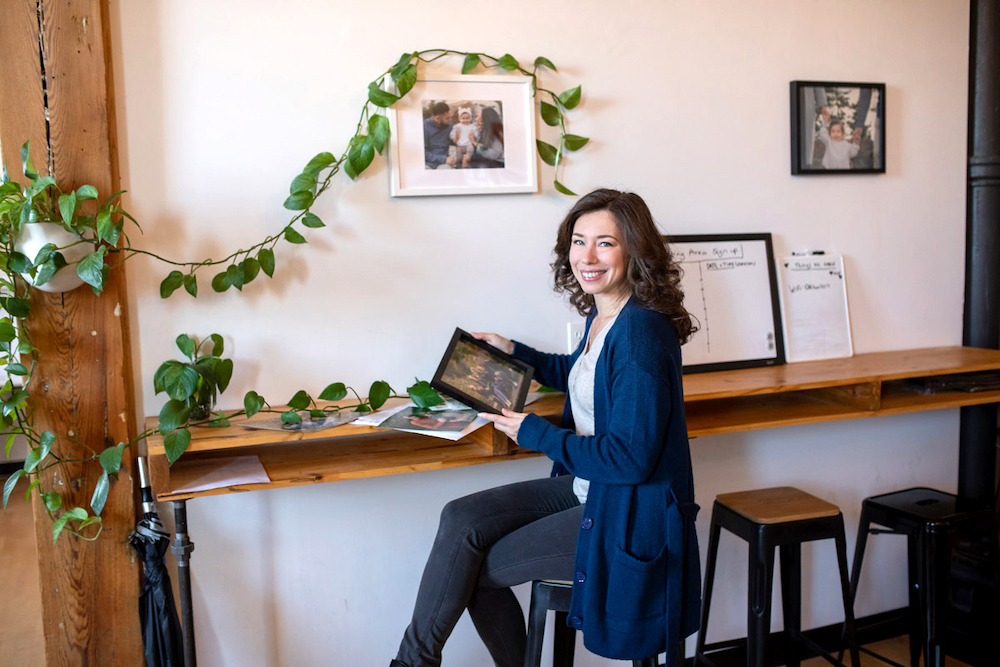 © Vongue Art Photography
What Is Personal Brand Photography?
Personal brand photography helps you tell the essence of who you are and what your business represents. More than just professional business headshots, this is a lifestyle representation of real you: your work, your activities outside of work, and even your family life should you wish. A professional brand photographer will provide you with high-quality photos that capture your story visually and show your passion for the work that you do. We all know that a picture is worth a thousand words! Through these photos displayed on your website and social media, your audience will get a chance to know you, your brand, and connect with you as a person in a way they'd never connect with an anonymous business.
These days, especially with the challenges of Covid-19, people have been steadily moving towards exclusively shopping online for goods and services. The preference for online shopping is likely to stay with us even after the pandemic subsides.
If you are in a large city, like Toronto, it is easy to get lost in the online crowd. This makes it more important than ever to establish your business' virtual presence and identity. This is where a professional branding photographer can be of service to you and your business. Branding photography is a way for you to create the unique custom imagery that best represents your brand. Personal branding photos help you, as an entrepreneur, small business or influencer, to stand out from the digital crowd and connect with your audience in a meaningful way.
How Personal Brand Photography Can Help Your Business
People do business with those whom they know, like, and trust. Personal brand photography is the art of showing your audience who you are and why you are passionate about your business. These photos show all the enthusiasm, work and effort you put in behind the scenes to be able to offer the best services to your clients. Brand photos inspire confidence that your clients are getting good value for their money. Personal brand photography gets your clients to know you, trust you, and bring their business to you – and in turn, your business and revenues will grow.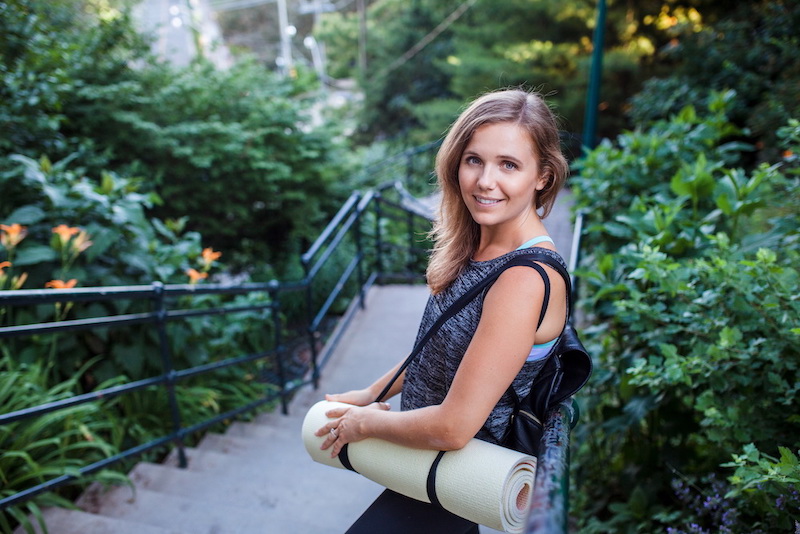 © Vongue Art Photography
You may be hesitant to set aside part of your budget towards professional photography, especially if you are at the beginning of your journey as an entrepreneur. However, authentic photography is a key to marketing, growing and maintaining a successful business, and it will not just enhance your business, but will provide a return on your investment. Especially now, when most everything is online due to Covid, photography is one of your best and most effective tools to build the know, like, and trust factor with your audience. Have you ever clicked on a Facebook ad if a photo did not grab your attention first?
Personal brand photos can be used in multiple ways, including on your business website, on other social media platforms like Instagram and LinkedIn, for online advertising and for networking events. Despite the digital transition, you might still want to print some of your marketing materials to stand out. Instead of using stock images, your custom professional images can make your business shine in brochures, "thank you" cards, client guides, and anything you might want your clients to find in their mailboxes.
Sometimes business opportunities arise on short notice. Instead of hastily taking photos with your phone at the last moment, having a selection of professional photos allows you to quickly and confidently provide a high resolution on-brand image for any occasion.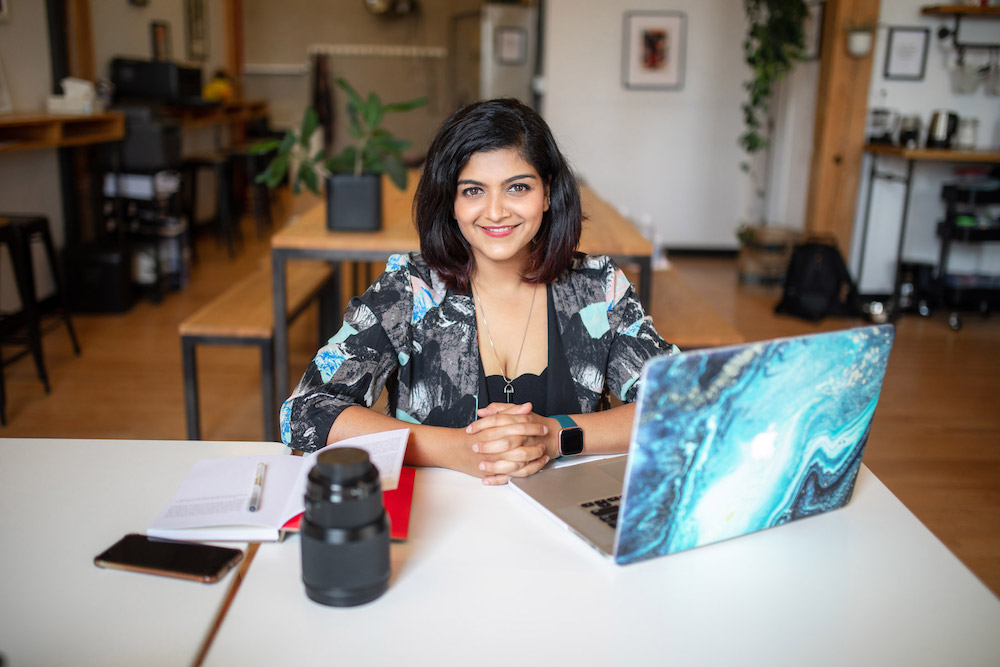 © Vongue Art Photography
As a professional photographer in a big city, I know about the need to stand out in a crowd first-hand. In Toronto, you can pretty much throw a stone and hit a photographer. Social media is over-saturated with amazing images from my skilled colleagues, and for years, I've been focusing on posting only the photos I took. Why would my audience care about the girl behind the camera anyway? Well, it turns out that every time I post a photo of myself, I get a lot more reactions and engagement on my page than the most beautiful client photos I took ever generate. Simply put, my personal images bring in new leads. My followers already know and like the work I produce and seeing the real person behind the business façade turned out to be the missing link.
This is the value and power a professional photographer can offer your business as well.
How Professional Photography Can Save You Time
As a business owner, time is your most valuable asset. When you start out, you devote a lot of your time to growing and establishing your business. In most cases this means wearing multiple hats and doing your own photography and marketing. The time you invest towards photography might include:
Pre-planning and figuring out what photos to take;
Buying, borrowing or preparing props you have on hand;
Getting image-ready, including hair and makeup – professional or done by you;
Taking multiple photos to make sure you get exactly the right one that you will be proud to publish;
Selecting and editing the photos you intend to share.
Depending on your quality standards and how detail-orientated you are, you might be spending up to half an hour to achieve one photo worth posting, or even more. If you like to post photos on a regular basis to maintain a connection with your audience, this could mean several hours of each week are spent just on photography, even though it isn't where your business directly makes money.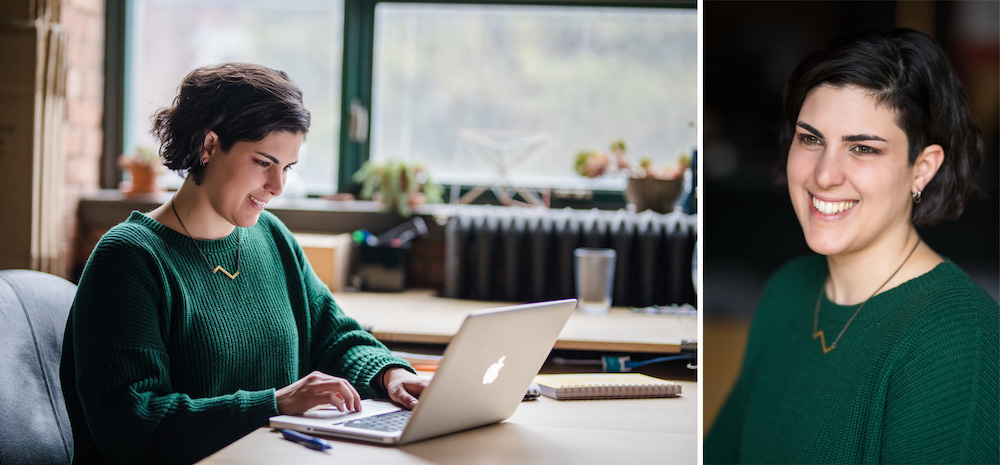 © Vongue Art Photography
As your business grows, you will reach a point where your time is better spent focusing on your clients by outsourcing tasks like photography. Having a professional business photographer create a collection of high-quality images that you can post to your social media on a schedule you set in advance, saves you time and gives you peace of mind. How would you like to have beautiful professional photos that do justice to your business, AND have more free time to spend on other business tasks, or with your family?
Why it's Important to Hire a Professional Photographer
There are numerous reasons to hire professionals in any field, and photography is no different. The quality of images you choose for your brand says a lot about how you value yourself and your company. While nowadays even phone cameras can produce outstanding results, great photos are about more than just a camera. There is so much to say about hiring a professional photographer, but here are just a few reasons to trust a professional instead of doing it yourself:
Equipment and software
Our smart phones made it easy for everyone to take pictures. It's quick, simple, and phone cameras are getting better. However, specific types of photos require certain cameras, lenses, flashes, and other gear that are best suited to the task. Furthermore, editing plays a huge part in professional photography world, and it is far more advanced than the editing you can do on your phone app. Both professional gear and editing software often cost thousands of dollars combined and make the difference between images that are adequate and amazing.
Knowledge and creativity
Image quality is determined by more than just equipment. Professionals evaluate the environment they are shooting in, and based on their knowledge and experience, adjust their settings to ensure the best possible shot. More than just technical skills, professional photographers have a creative eye and the ability to see different angles that the average person may not think of when taking a photo. A professional photographer is able to showcase your business from the best possible angle and perspective.
Storytelling
You know the story of your business better than anyone else. A professional knows how to bring it to life. Planning is a big, often overlooked part of any photo session. It can be easy, efficient, and fun when guided by a professional. Sometimes we think an outfit, or a prop will look good in a photo, but in reality, it ends up looking unflattering or out-of-place. A professional photographer will take the homework of figuring out "how" off your plate. Instead of trying to fast-track through years of photography education, you will simply tell your photographer about your work in your own words, and they will know how to make you and your business look your best.
Personal Branding for the Personal Touch
Technology has transformed the way we conduct business, and companies – big and small – increasingly need to make a personal connection with their clients in order to keep up with the change. Transactional marketing, which is about increasing individual sales, gives way to relationship marketing which is about building long-term relationships. Customers' feelings create a strong bond with you, and great photography is one of the ways to make people feel. Personal brand photography will give your business the individual touch and authenticity clients seek and will help you build and nurture customer relationships over time.
_____________________________
Vongue Art Photography specializes in lifestyle personal brand photography, helping small businesses and entrepreneurs grow their business and connect with their client.
WHO WE ARE
Women Who Freelance is a growing community of women freelancers and entrepreneurs in Canada, gathering together to network, collaborate, and thrive.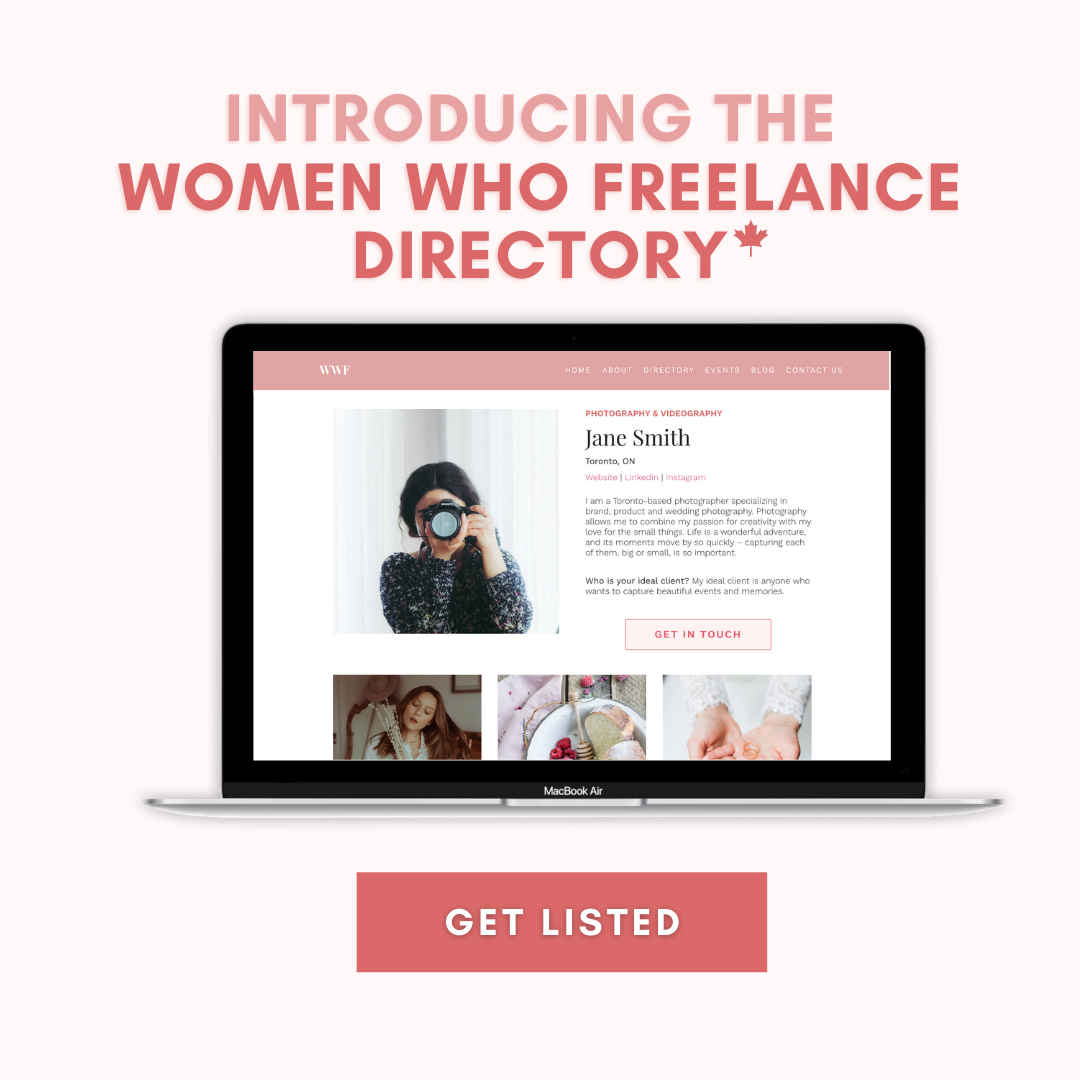 Make sure you're on track to achieving all of your business and personal goals in the coming year with this New Year's checklist.
Raising your rates is an important step in growing your business and ensuring that you are being compensated fairly for your skills and experience.
Diversifying income streams means making money in more than one place. Here are four ways to do that as a freelancer.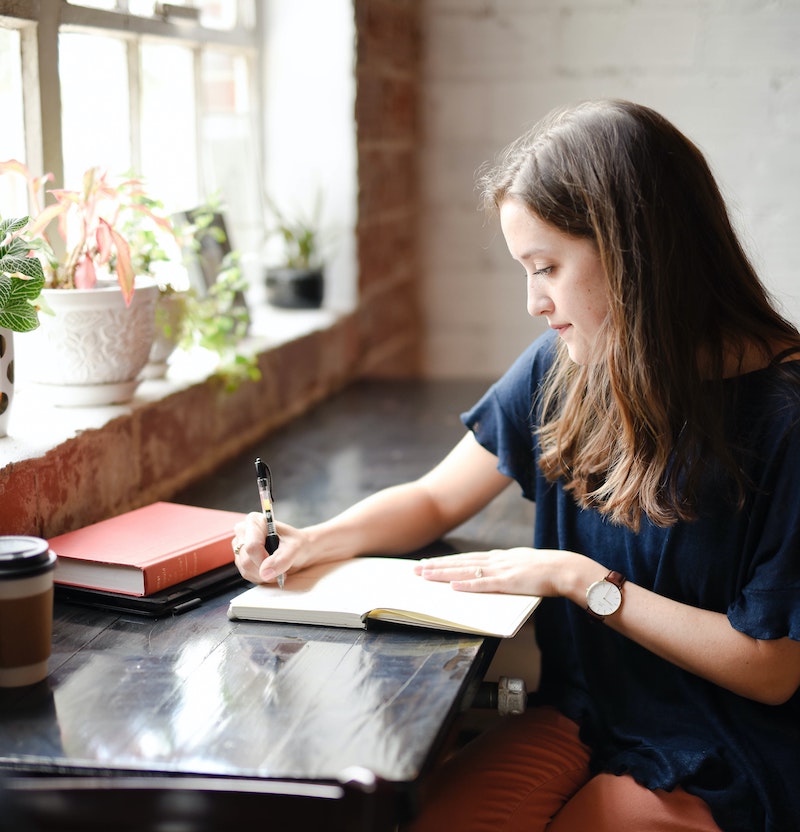 Become a contributor!
Do you have any practical freelancing advice you would like to share with the community? Become a featured guest writer for the Women Who Freelance blog. Give us a shout!