August 9, 2021
7 Women-Owned Coworking Spaces in Canada
Now more than ever, freelancers and remote workers are looking for a place to connect with others in person. As the future remote workforce is expected to grow, demand for coworking spaces is on the rise. In this blog post, we've put together a list of women-owned coworking spaces in Canada, highlighting the women behind them.
95 Howe St #506, Vancouver, BC
Driven by a mission to support women entrepreneurs in Vancouver, Hervana is a community and co-working space for all who champion women in business. They also offer workshops, talks and networking events to help women overcome barriers in running their businesses.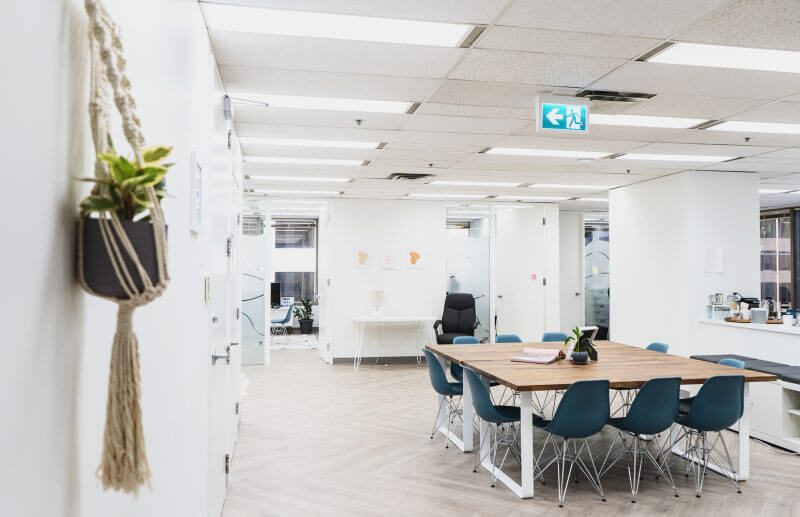 After a 10-year career in renewable energy, founder Meredith Garritsen decided to create a business that aligned with her values and passion for supporting and uplifting female entrepreneurs. She created Hervana as a space where women can gather to work on their businesses side by side. 
 326 Adelaide St W #600, Toronto, ON
Known for its Insta-worthy interior and deliciously memorable lemonade, Make Lemonade is a co-working space geared towards women-identifying entrepreneurs. Situated in Toronto's downtown core, it has become a home base for a wide range of professionals, from creatives to financial advisors and more.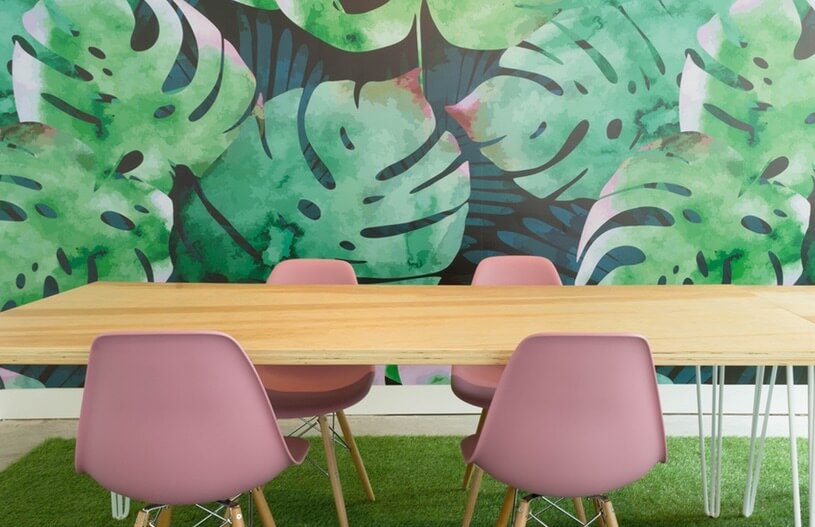 Founder Rachel Kelly was frustrated by limited cafe seating and unreliable wifi as a freelancer, so she opened a coworking space she could call a home base.
319 W Hastings St #400, Vancouver, BC
Located in Vancouver's vibrant Gastown neighbourhood, L'Atelier is a coworking space, event venue and network hub for creative entrepreneurs and freelancers. Inspired by their core value to #makeworkfeelbetter, L'Aterlier's membership offers unique benefits, including free access to a number of partner coworking spaces across Canada.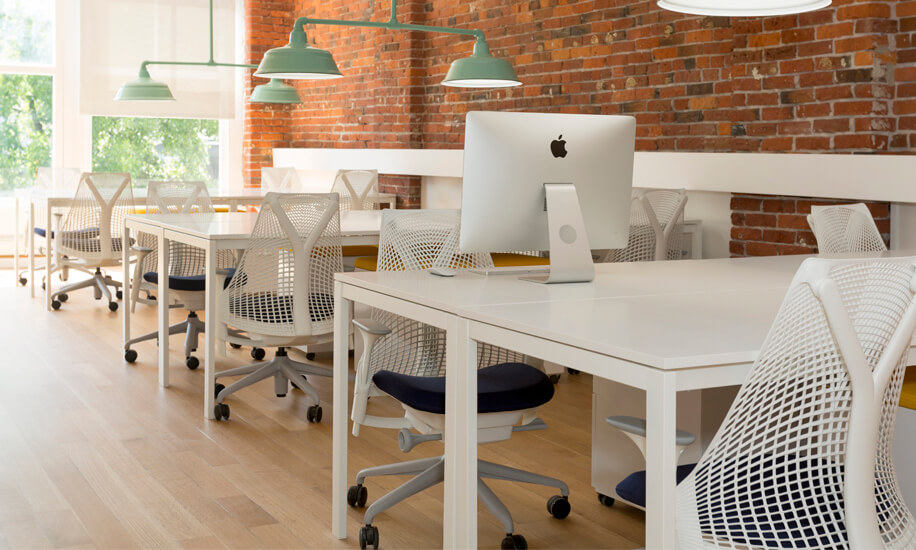 Founder Sabrina Chammas first got introduced to co-working space in Venice, California while helping to produce The Square, an Oscar-nominated and Emmy-winning documentary. She was inspired to create her own beautiful office and fill it with like-minded creatives.
229 Niagara St, Toronto, ON
Founded in 2013, Acme Works is one of the pioneers of coworking spaces in Toronto. Acme stands for A Company that Makes Everything and the space welcomes businesses of all types, from creative to legal and more. The space was beautifully transformed from a former industrial building into the welcoming workspace it is today.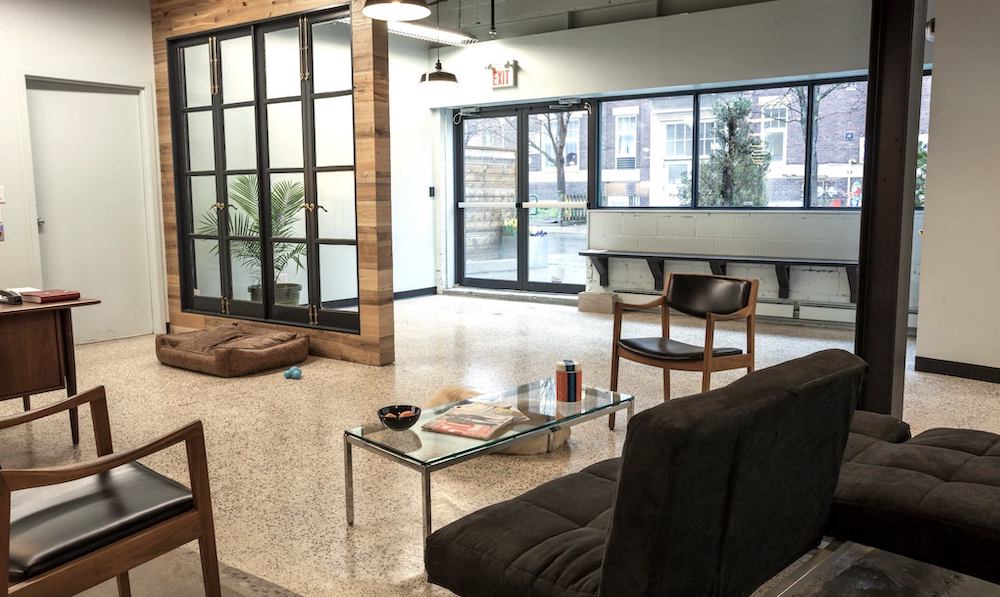 Founder Christine Andrews, strongly believes that collaboration and being surrounded by like-minded individuals enhances productivity and creativity. She is the partner of The Deco Group, a global consultancy, helping companies incorporate coworking and flexible office solutions into their workplace and portfolio strategies.
Farrell Rd SE #7070e, Calgary, AB
Seventy Seventy is a tastefully designed shared work space in Calgary. It's a space for designers and creative entrepreneurs who are looking for an inspiring environment that sparks their creativity and a tight-knit community that supports their growth.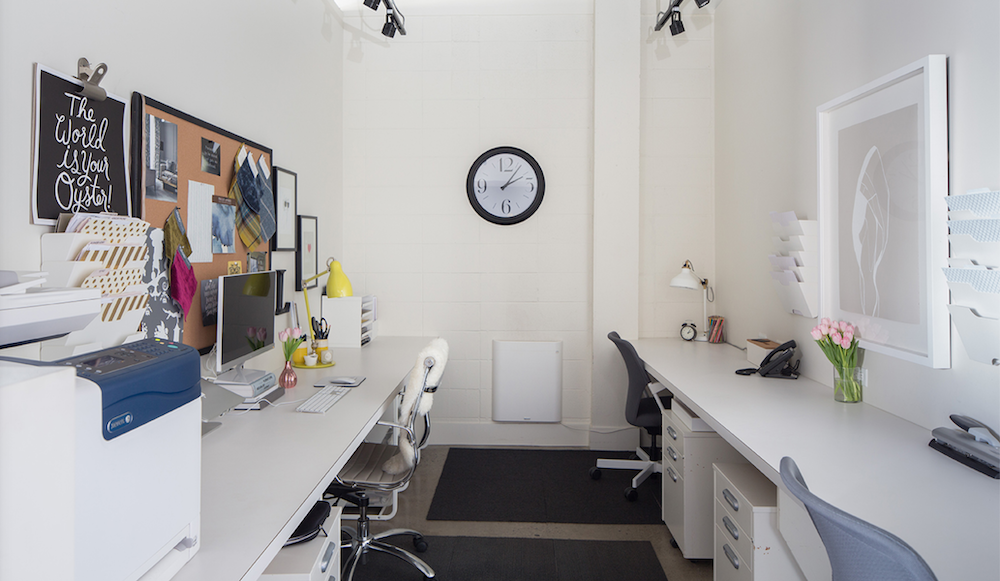 Founder and Interior Designer LeAnne Bunnell loves nothing more than being in a creative environment, so she created a space that fosters creativity for herself and others.
2080 Danforth Ave, Toronto, ON
The Workaround is a Toronto east-end co-working space with built-in childcare for working parents. This beautifully-designed space features a separate area where children are entertained and looked after by registered early childhood educators, because let's face it, balancing work and parenting is not an easy challenge.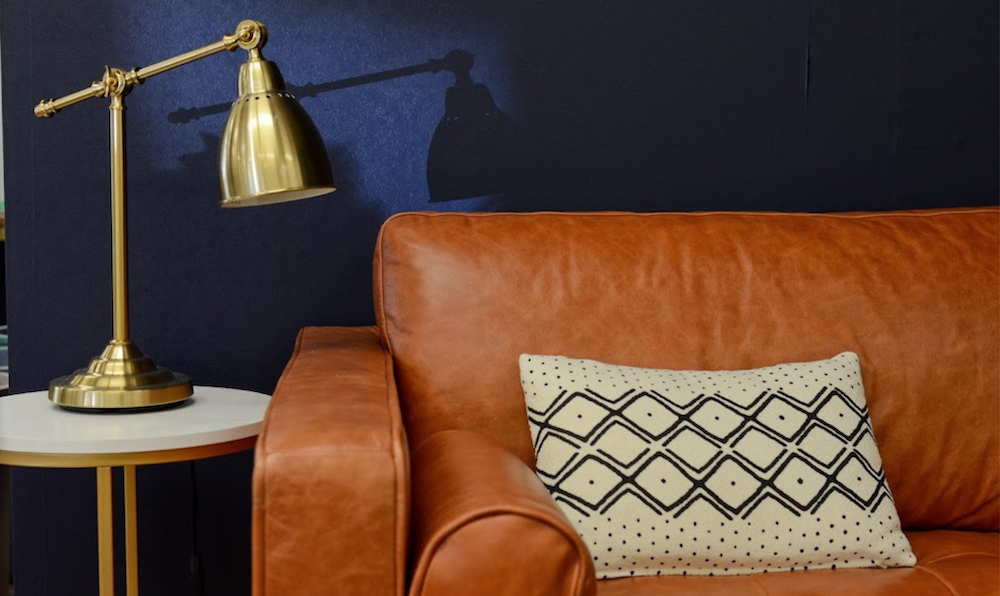 Founder and CEO of The Workaround, Amanda Munday is an advocate for universal childcare, TEDxToronto speaker as well as the author of the best-selling mamoir Day Nine: a postpartum depression memoir.
2031 Store St, Victoria, BC
Kwench is a full-service coworking & culture club for creative, ambitious thinkers & doers who seek more. Based in the charming city of Victoria, BC, this space was originally built to house Victoria's streetcars.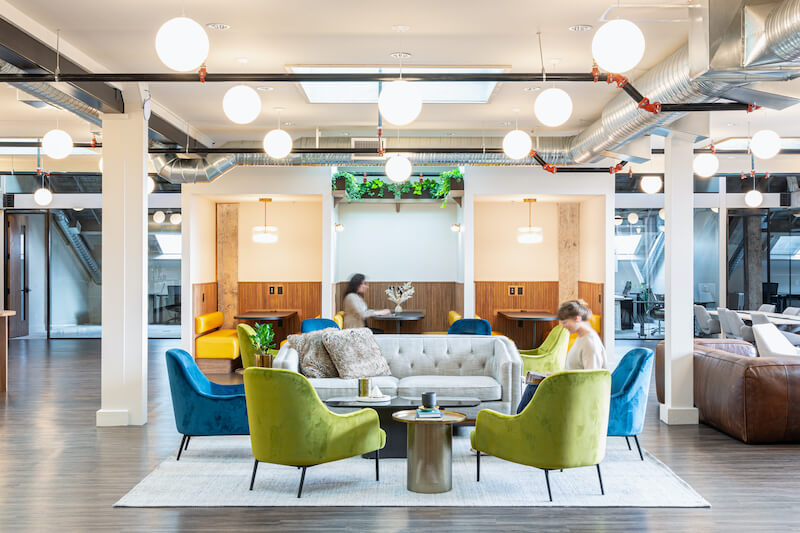 Founder Tessa McLoughlin wanted to create a space where members had access to all the resources they need to live a full and balanced lifestyle.
Did we miss any? Send us an email to [email protected] and we'll make sure to include them.
WHO WE ARE
Women Who Freelance is a growing community of women freelancers and entrepreneurs in Canada, gathering together to network, collaborate, and thrive.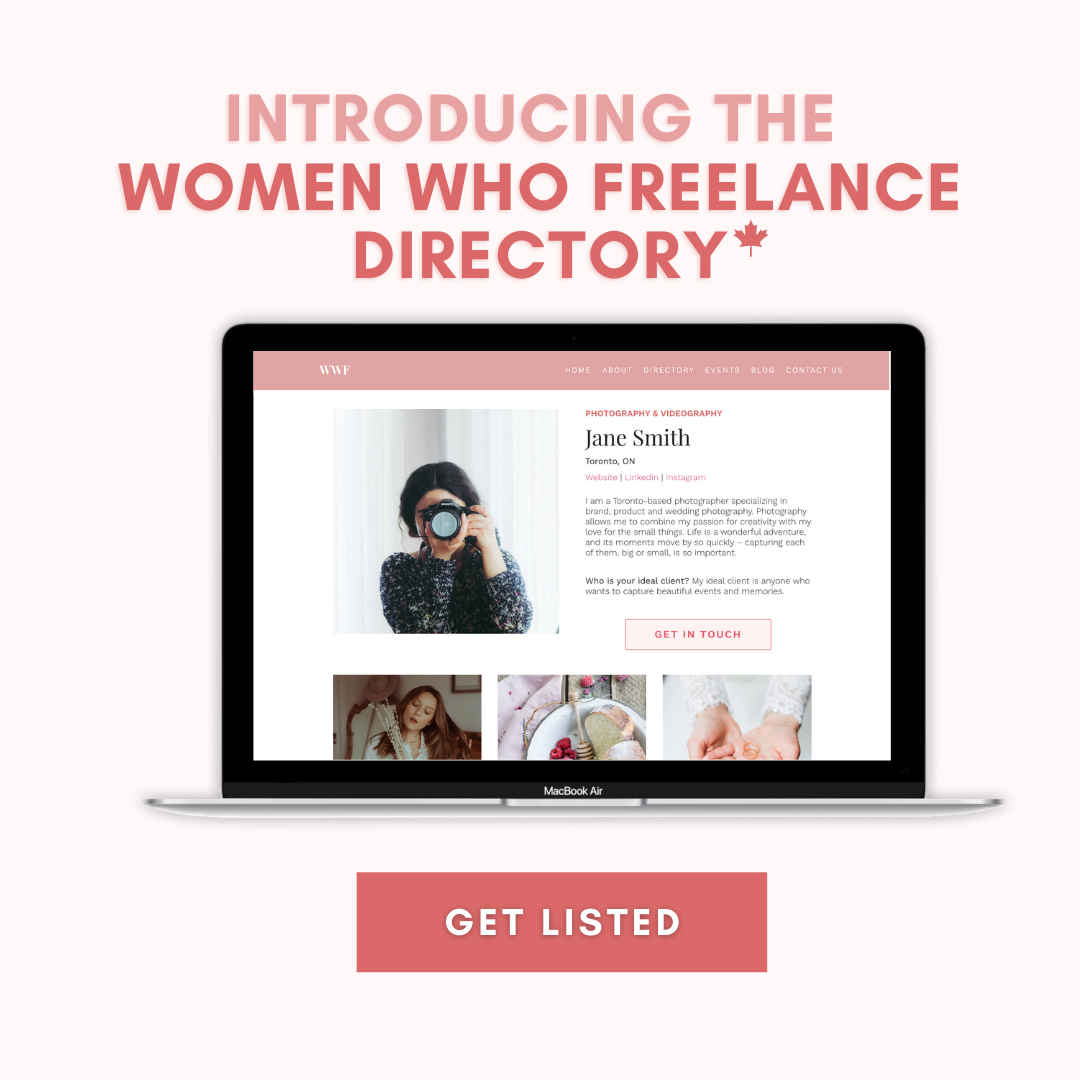 Discover the benefits of QuickBooks and some of the top tips from Sal Rezai, founder of Accounting By Sal.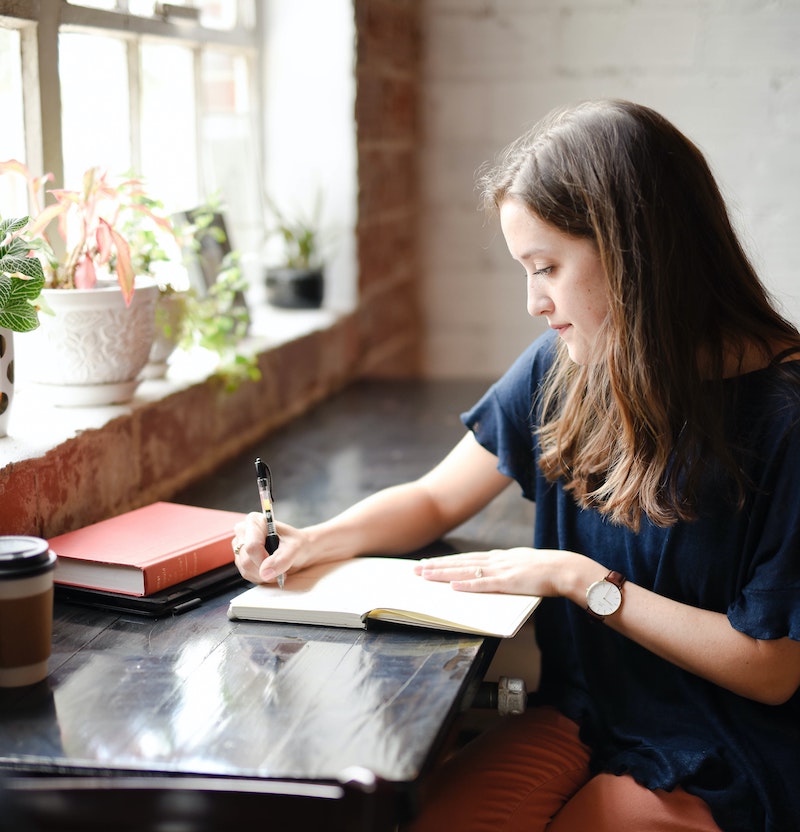 Become a contributor!
Do you have any practical freelancing advice you would like to share with the community? Become a featured guest writer for the Women Who Freelance blog. Give us a shout!