,June 27, 2022
Community Insights: Taking Your Freelance Side-Hustle Full-Time
Starting a side hustle can help you diversify your income and give you the opportunity to try something new. But how do you know it's the right time to quit your job and turn your side hustle into your main hustle?
We interviewed three members of the Women Who Freelance community, who've made the leap themselves, to share their experiences and advice.
Ashley J. Hassard – Teacher, Model, Photographer & Co-Founder, Drawbox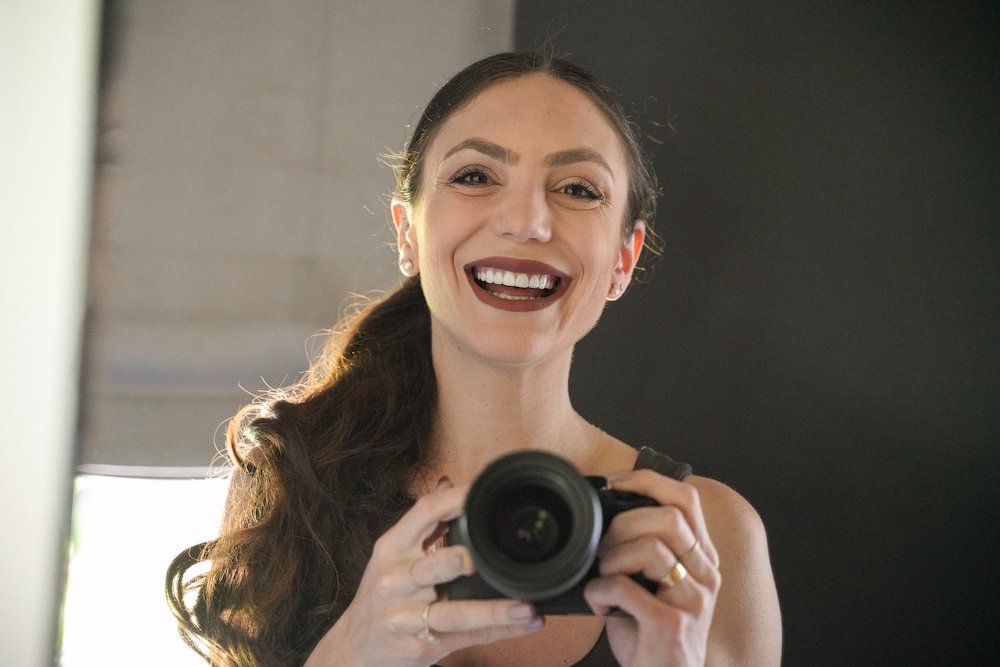 Tell us about yourself
Hi my name's Ashley! As a teacher, model, photographer/videographer, and the co-founder of a design & fabrication company called Drawbox, my days are always very busy, and always very different.
I might start my day teaching social studies, but by lunch I'm brokering deals with large scale brands, and then at night I could already be on set shooting family portraits or staring in full on campaigns.
When did you know it was the right time to take your freelance side-hustle full time?
To be honest, it was less about timing and more about opportunities for me. I genuinely never went into any of this with the intention of creating something long term, it was more just a string of opportunities that hilariously seemed to continue snowballing, and I don't think I even realized I was doing any of them at the full time scale until I was already in the thick of it.
I think the biggest "aha moment" for me though came when I realized that I no longer really had to find gigs, but rather, that gigs were finding me.
There's something so humbling in that – that your reputation, work ethic, ability and network proceed you – and I think it was at that moment, when I didn't just follow my calling, but was quite literally called, and regularly at that, that I really understood the magnitude of the full-time reputation and career I had built.
What was the biggest challenge when you took the leap?
While I definitely have formal training within the educational realm, a lot of my other skill sets were acquired in the field, and so imposter syndrome definitely has been one of my biggest challenges to date. Thankfully though I've managed to surround myself with absolutely spectacular humans who build me up daily and help remind me just what I have done and just what I'm actually capable of. It's through their love, support, and encouragement that I've not only found myself, but also a place within all of these industries.
What's one piece of advice you would give to someone looking to do the same?
Never underestimate the power of having a strong, supportive community around you. Whether it's personal or professional, the network you create while you step into this new version of yourself will be the glue that holds so much of your life together, and ensuring it's a positive, supportive one can be an absolute game changer.
To learn more about Ashley, visit her website.
Nicole Shapiro – Producer & Cinematographer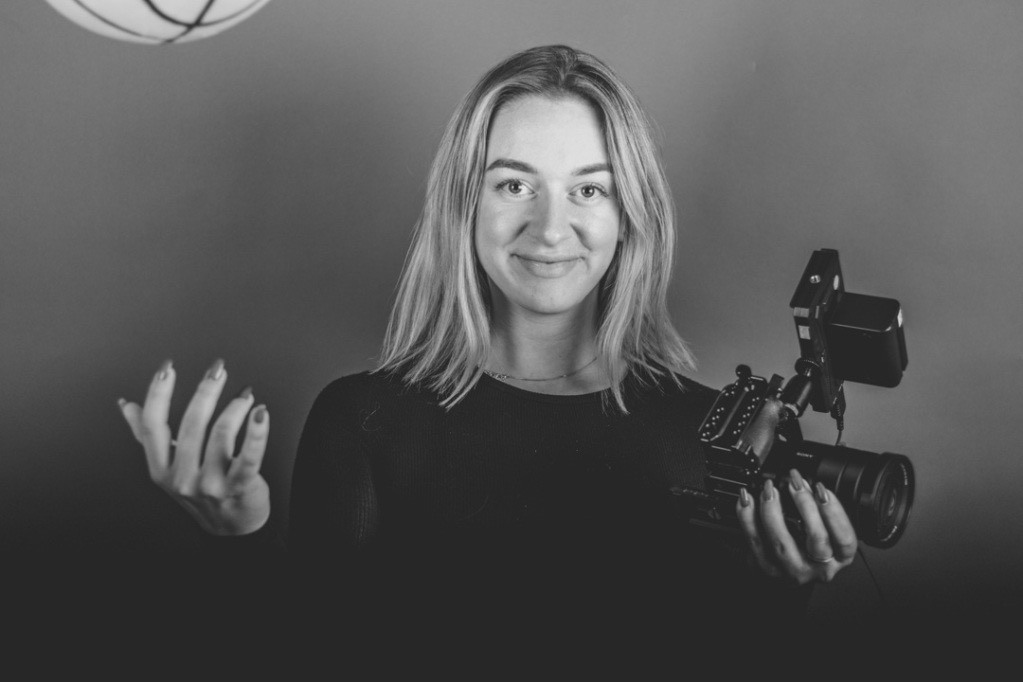 Tell us about yourself
I'm Nicole Shapiro, a freelance video producer and cinematographer based in Toronto. My focus lies within commercials, music videos and corporate work. My passion for filming began with basketball in 2019, and I've now expanded my portfolio in the last 3 years to working with brands such as Mazda, Nobis, Bulk Barn, MLSE and adidas. My ultimate goal is to expand my network to reach an international audience, and I hope to inspire other females to join the world of film and video creation.
When did you know it was the right time to take your freelance side-hustle full time?
Creating videos had always been a passion of mine, and in my last year at Laurier, I started filming Laurier's basketball games and would put together highlight tapes. After I graduated from Laurier with a degree in Kinesiology in 2019, I applied for two separate internships: one for strength and conditioning (which is what I went to school for), and another internship at a wedding videography company.
That summer, I put myself in two completely separate rooms to see which industry I truly gravitated towards more, and it turns out that it was the video internship that won. During that summer, I connected with a group of other creatives in the city and got to ask a bunch of questions about freelancing. That's when I made the jump – when I could see the legitimacy behind running your own business as a freelancer, and was encouraged to see others around my age succeeding in the industry. I'm very grateful for the encouragement and support of my parents – without them I don't know if I would've had the courage to make that jump.
What was the biggest challenge when you took the leap?
The biggest challenge was finding my identity, because "the leap" was actually relatively gradual. There wasn't a distinct moment where I said "this is my full time career now", or an exam that I had to pass in order for me to officially become a freelancer. This resulted in me asking myself a ton of questions, including "Am I a full time freelancer or a content creator?", "Am I a 20-something year old just trying to figure things out?", "Is this a viable career?".
It wasn't until 6 months later when I had to register my business and get an HST number, when I realized that I could start introducing myself differently. I went from identifying as a student in 2019, to identifying as a freelancer in the beginning of 2020. It took a lot of courage and intentional practice to begin to feel comfortable introducing myself as a freelancer.
What's one piece of advice you would give to someone looking to do the same?
My biggest piece of advice for someone taking that leap is to trust your gut instinct, regardless of what anyone else's opinion is. If you have a burning passion, and you have this feeling that you need to take action, go for it. You know yourself best and only you have control over what your next steps are. If you trust yourself enough to figure it out when times get tough, you're going to do absolutely fine.
To learn more about Nicole, visit her website.
Kristen Doyle – Writer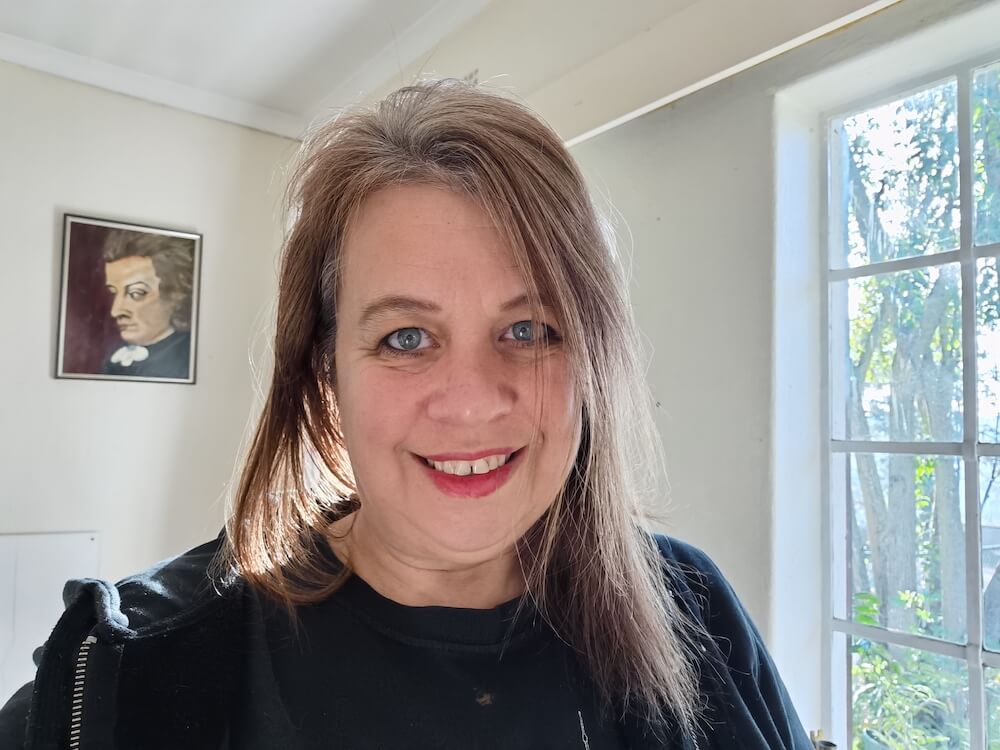 Tell us about yourself
My name is Kirsten Doyle, and for the last nine years I have been a full-time freelance writer. I come
from an IT background: over a period of 20 years, I was a programmer analyst, software development
consultant and trainer, and IT project manager. This career took me from South Africa, where I was
born, to Canada, where I now live. Throughout my IT career, I wrote for the fun of it. I had a column in a free ezine called Really Good Quotes, and I started my own blog to write about my experiences parenting an autistic child (something that led to my own eventual autism diagnosis).
Eventually, my blog got noticed, and people started to reach out to me for sponsored posts and paid
articles. During the pandemic, I also started my YouTube channel, Word Salad With Coffee. There, I talk about anything and everything to do with writing: writing tips, tips for freelancers, book and product reviews, and opinions about various topics from the perspective of a writer.
When did you know it was the right time to take your freelance side-hustle full time?
The first sign was probably when I lost my job. My husband recognized the opportunity before I did. When I got home that day in a state of shock and told my husband that I no longer had a job, the first word out of his mouth was, "Congratulations!"
Searching for another job was an exercise in frustration. I was granted several interviews – even some second and third interviews – but I was not able to secure any job offers. I found the process to be extremely inauthentic: I couldn't just be myself. I had to present a fake version of myself that I thought recruiters and managers would want to see.
It took a while for me to understand that the biggest problem was that my heart wasn't in it. I wasn't getting a job because I didn't really want to. One day I posted a rant on Facebook about the frustration I was feeling. I ended the rant with the words, "All I really want to do is write." One of my friends commented, "So write."
Those two simple words were all it took to make me realize that it was time for me to follow my heart instead of doing what was "expected".
What was the biggest challenge when you took the leap?
When I started out as a full-time freelancer, I had visions of myself spending all day, every day creating written content that could help people. It was always my goal to do what I could to make the world a better place. I wanted to do work that was meaningful.
Instead, I found myself writing about topics that did not interest me at all. I wrote about basement renovations, window installations, flooring, appliance repair – I literally wrote about watching paint dry. I always appreciated that this content was important to the people I was writing it for, and I did my best to create quality content. But it was extremely difficult to stay motivated doing work that did not interest me. There were days when I could barely muster the energy to get up and work. I felt that there was no meaning behind what I was doing.
What kept me going was the fact that every now and then, I would land a project that excited me, a project that allowed me to be creative and tell a story, or that enabled me to impart a meaningful message to an audience that needed it. I started to think of these projects as my "reward" projects, my prizes for enduring the rest of my workload that failed to grab my interest.
Now, nine years after starting out as a full-time freelancer, my full workload consists of mental health and addictions projects.
What's one piece of advice you would give to someone looking to do the same?
This advice goes out to anyone who wants to freelance in one of the creative fields – writing, photography, design, and so on.
DO NOT WORK FOR FREE.
There are far too many "customers" out there who do not want to pay. They offer "great exposure", or an "opportunity to build your portfolio". Sometimes this takes the form of a "sample task" or "test task" that the client says they need in order to assess whether your style is a good fit.
DON'T DO IT.
Recognize the value of your work and charge accordingly. In the early days when work is sparse, it may be tempting to take on one of these "offers", but all that will happen is that you will get trapped in a cycle of working for low or no pay. Not only that, people working for free has the effect of driving down rates for everyone in the industry.
You will lose clients by sticking to your resolve and insisting on being paid for your work, but those are not clients you would want anyway.
To learn more about Kristen, visit her website.
Enjoyed this blog post? Stay tuned for part two!
WHO WE ARE
Women Who Freelance is a growing community of women freelancers and entrepreneurs in Canada, gathering together to network, collaborate, and thrive.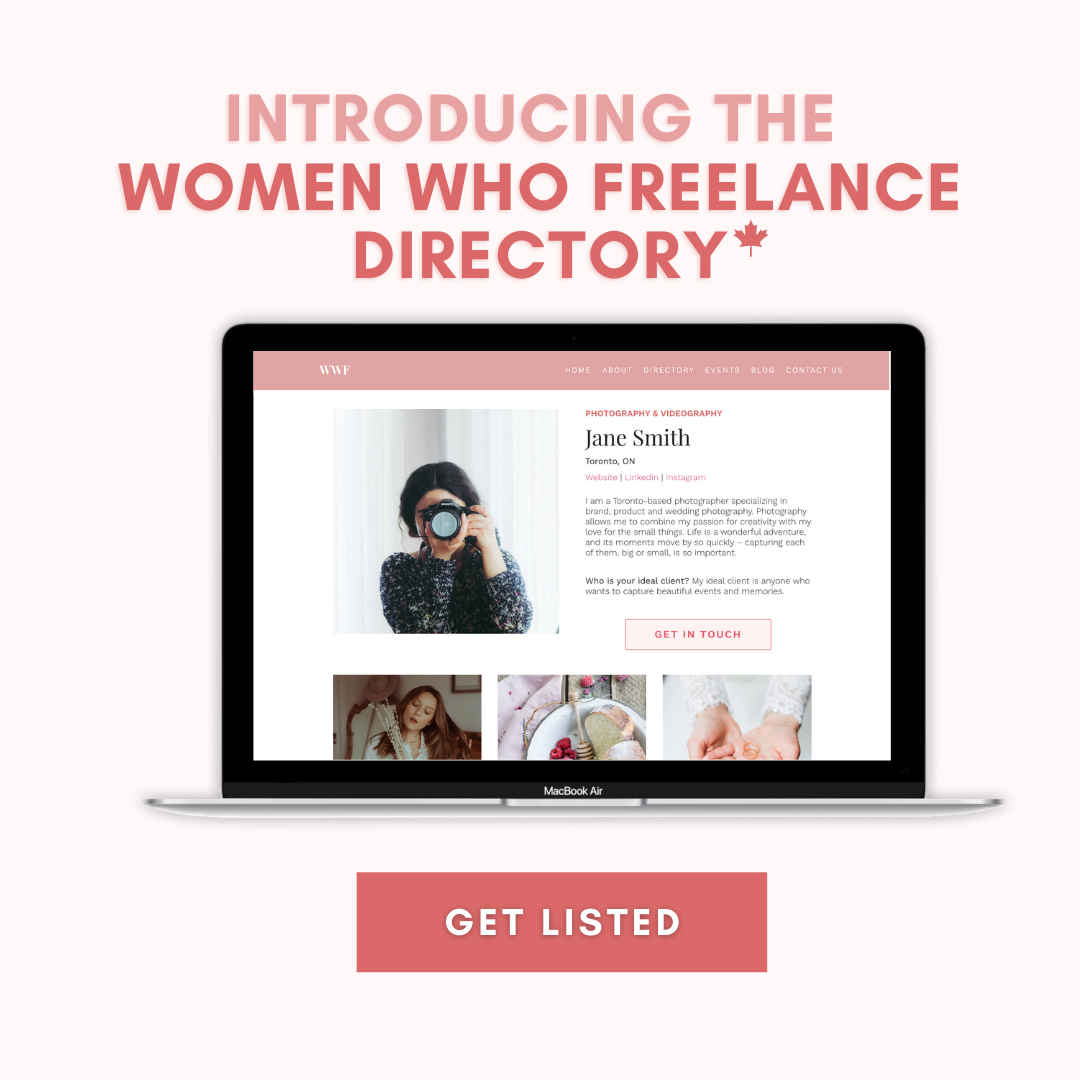 Explore the essential reasons why your small business should leverage the potential of Google My Business (GMB).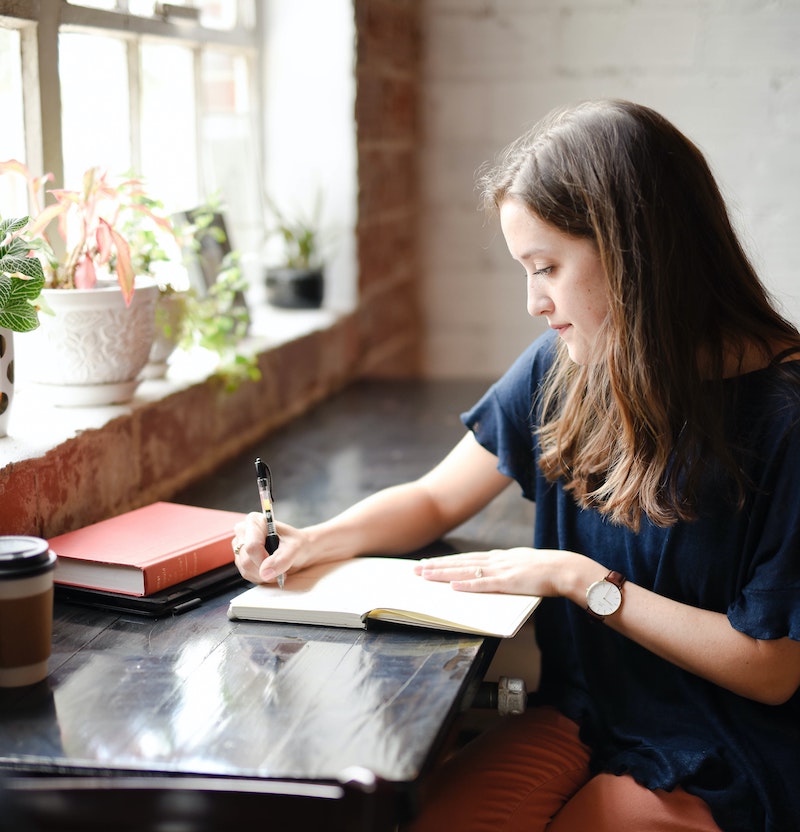 Become a contributor!
Do you have any practical freelancing advice you would like to share with the community? Become a featured guest writer for the Women Who Freelance blog. Give us a shout!