January 16, 2022
A Canadian Freelancer's Guide to Liability Insurance
As a freelancer, you work with clients on a regular basis, which comes with a particular set of common risks. No matter how much you plan, there are so many external factors beyond your control that can affect your business. If an accident happens, it can cost you time and money as well as damage your reputation, which could lead to losing future business opportunities and clients.
Liability policy protects you and your business against risks associated with freelance work, such as negligence, failure to deliver services, property damage and more.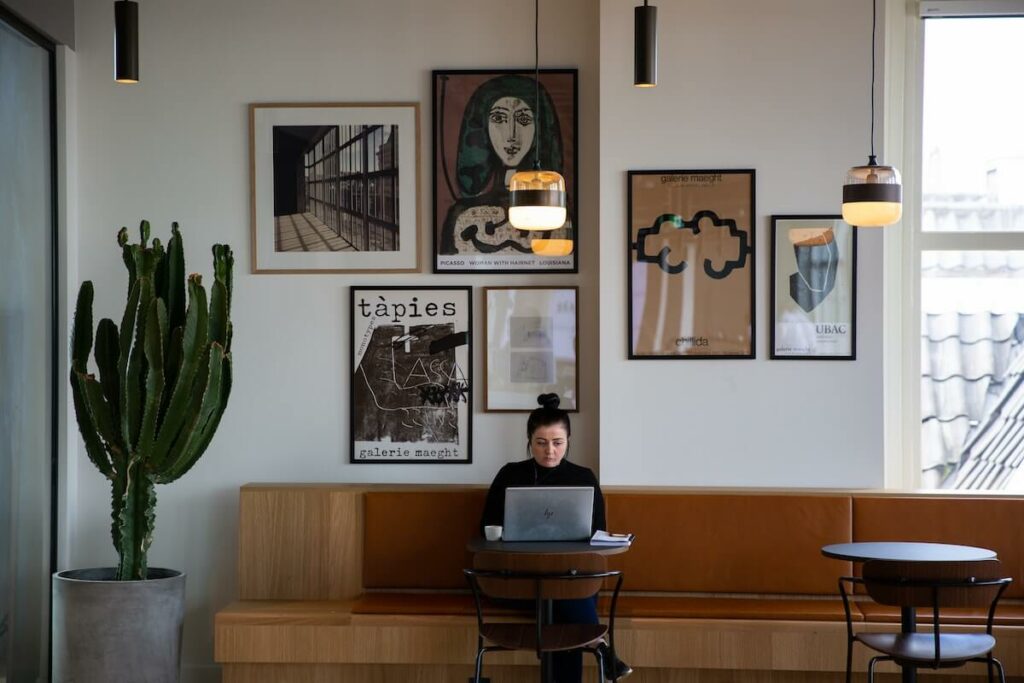 Why should freelancers have insurance?
Some of the risks you could face if you're a freelancer include client lawsuits, data breaches, equipment damage and more. Liability insurance gives your business protection from the risks you face in delivering your professional services.
Consider this scenario – you're a freelance writer producing copy for a customer's website. After the website launches, the customer says a significant portion of the content you wrote is incorrect and sues you for negligence. Professional liability insurance may pay for the cost to defend yourself in court as well as any judgement made against you by the court.
What are the most common freelance business insurance policies?
Let's focus on the insurance types that are important to freelancers.
Professional Liability Insurance
Professional liability insurance protects you against claims alleging negligence, misconduct, or failure to deliver a service as promised.
Example: You're a freelance translator translating a new website for a client. Being accused of incorrectly translating some of the copy after customers complain they're unable to understand the wording. Should the client decide to sue you for your negligence, professional liability insurance could cover the legal fees and monetary judgement.
Cyber liability insurance provides financial coverage against cybercrime involving your technology and customer data, such as financial information.
Example: Your customer data is compromised due to a phishing hack; cyber liability insurance may cover customer notification costs, legal expenses, and risk management fees.
This coverage provides financial protection if third-party property damage or bodily injury is caused due to a fault in your product.
Example: You're a ceramic artist that's been commissioned to make a set of coffee mugs. The client later complained that one of your coffee mugs had a crack in it and inevitably caused a burn from spilled coffee. In this case, should the client sue, product liability insurance could cover your legal defence fees and any monetary judgement against you.
This insurance policy protects your physical location and your business's physical assets – including equipment, technology, stock, and inventory.
Example: You're a personal trainer freelancing from home, and your fitness equipment is destroyed in a fire. Commercial property insurance may provide financial coverage to repair or replace your damaged equipment.
How much does liability insurance cost?
Women Who Freelance and Zensurance have partnered to help you save on a tailored business insurance package. Zensurance products are specially designed for businesses at any stage across 100s of industries to ensure you get the coverage you need.
For a limited time, Women Who Freelance members will get a FREE Legal Advice Session from goodlawyer when they request and get a quote (no purchase necessary)! Learn more here.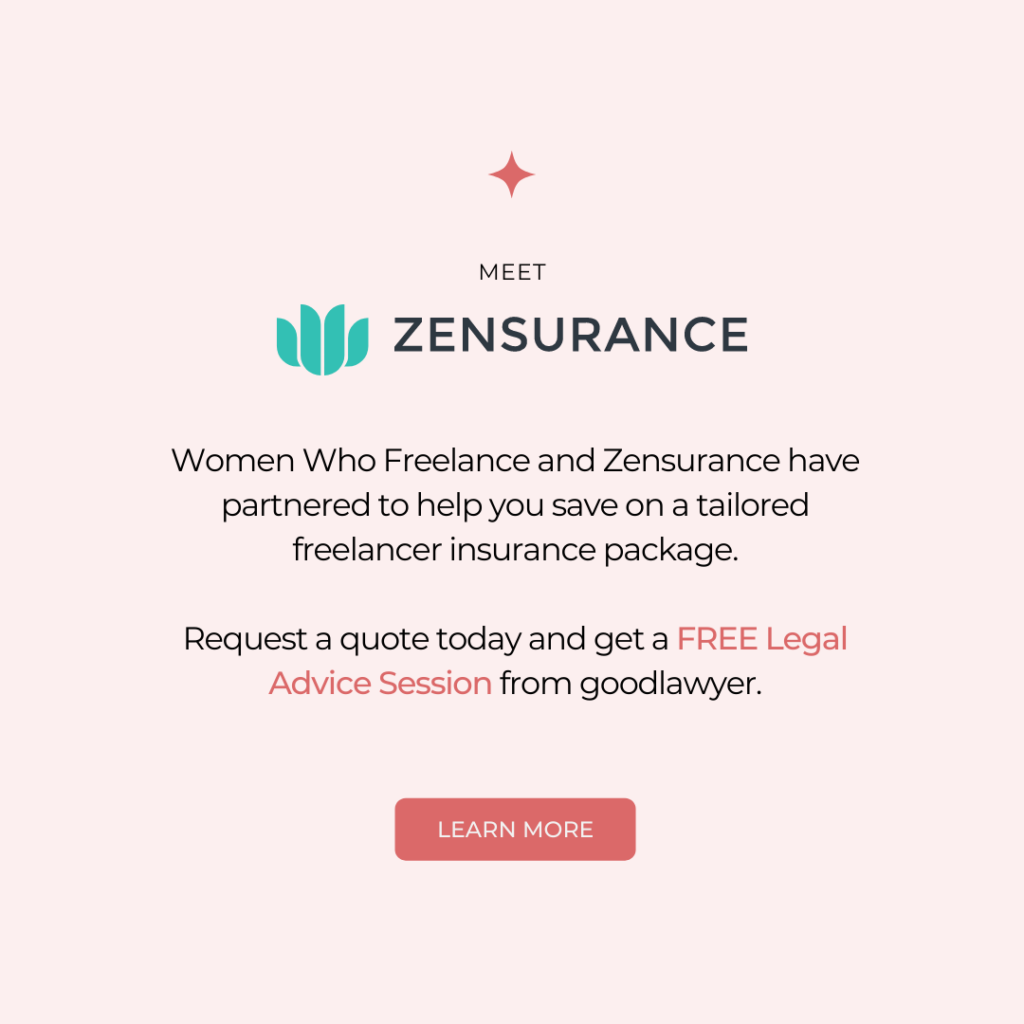 WHO WE ARE
Women Who Freelance is a growing community of women freelancers and entrepreneurs in Canada, gathering together to network, collaborate, and thrive.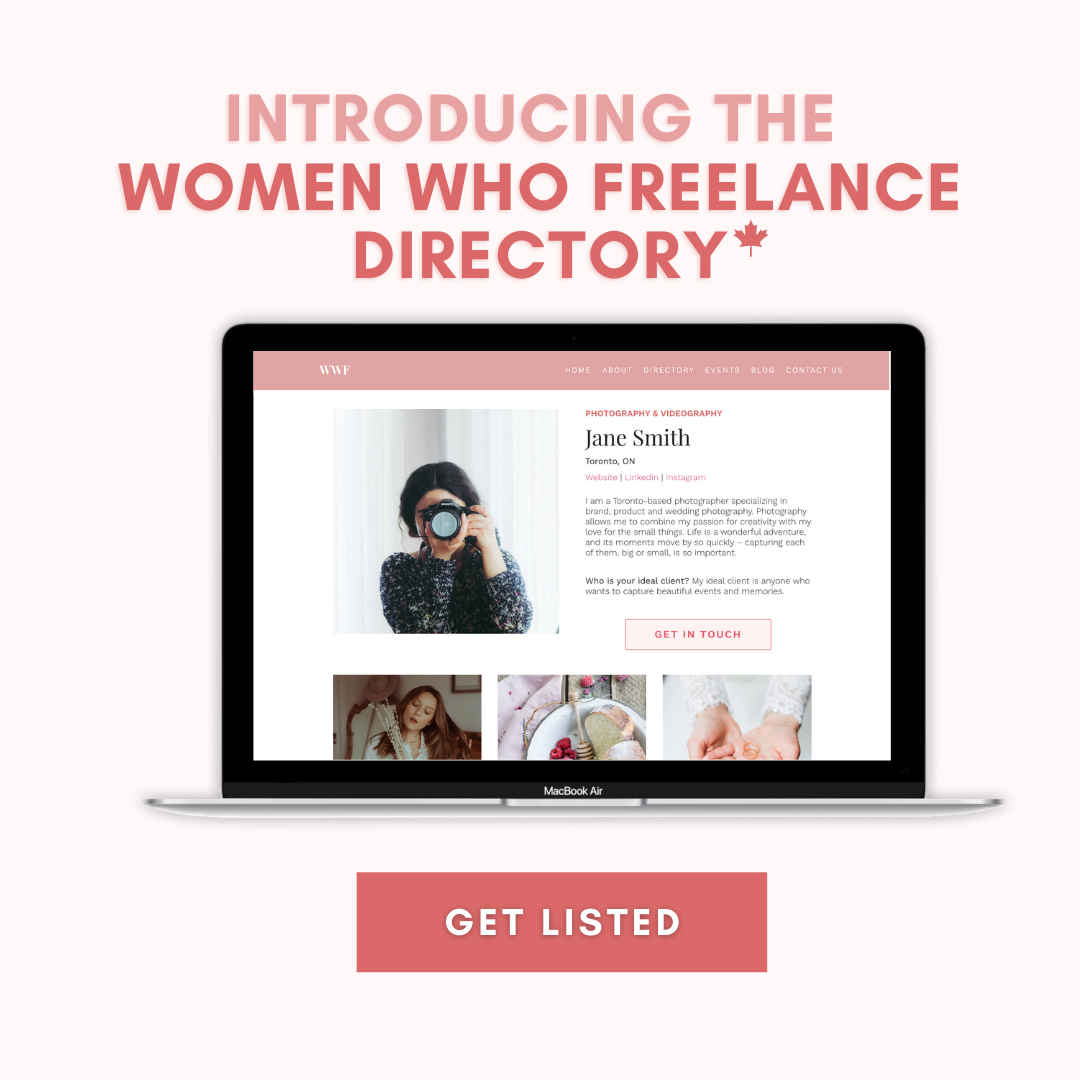 Explore the essential reasons why your small business should leverage the potential of Google My Business (GMB).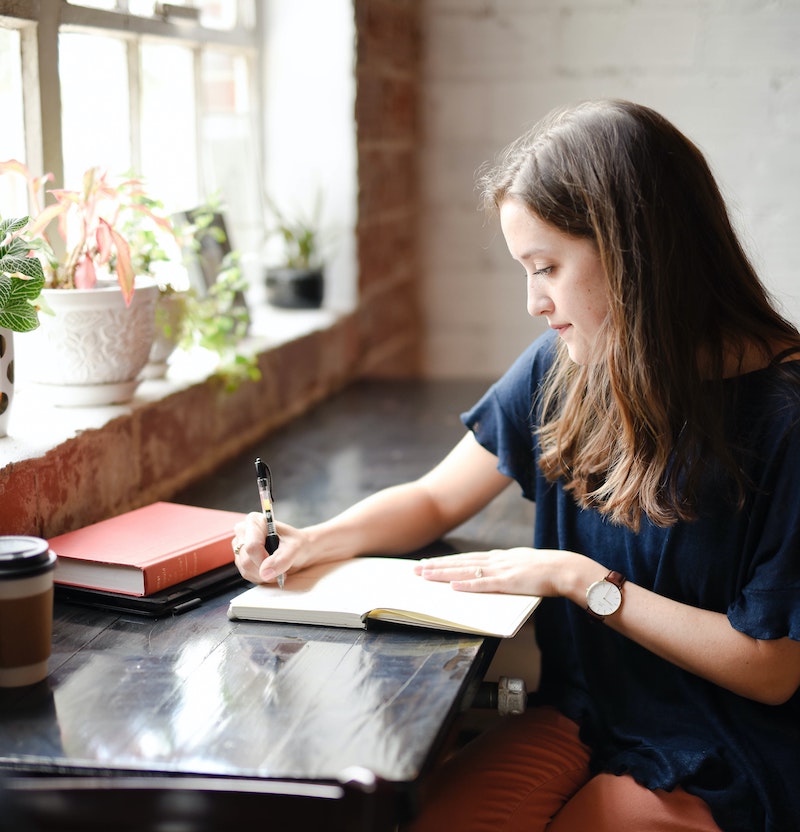 Become a contributor!
Do you have any practical freelancing advice you would like to share with the community? Become a featured guest writer for the Women Who Freelance blog. Give us a shout!