4 Ways to Diversify Your Income as a Freelancer
November 4, 2022 | By Maddie Martin | Women Who Freelance x Thinkific
So you're a freelancer. Congrats! Receiving that first payment from your first client, all because of the skills and expertise you possess, is an incredible feeling. Eventually (if all goes well) you close more clients, and make more money!
But the amount you can make from freelancing alone has a limit. You're only one person, and you can only work so many hours in a day. On the flipside, you might run into months where the client-well has seemingly dried up, bringing less income in than you expected.
I'm here to tell you the solution to fixing both of these problems: diversifying your income streams.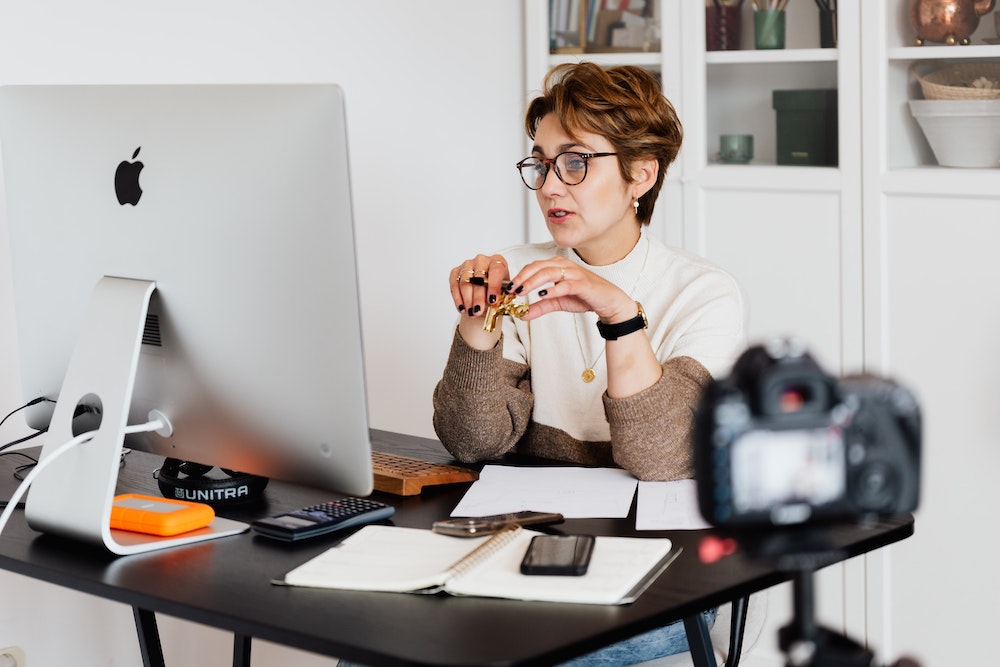 Why Diversify?
Diversifying income streams just means making money in more than one place.
For Kim Kardashian, this looks like doing Instagram brand deals, having a shapewear company, appearing on a reality show, and having multiple properties. For those of us in a normal income bracket, it might look like working a 9-5 and freelancing on the side, or working as a bartender part-time, but also flipping pieces of furniture for profit in your free time.
Diversifying your income streams protects you from instability that could come with losing a big client, getting sick, economic downturn, attracting less clients, or really anything that affects your income in one of your streams.
Here are a few ideas on how you can diversify your income as a freelancer. This is by no means an exhaustive list, but it includes some proven tactics to get started with.
Create an eBook or other Digital Resource
As a freelancer you're already an expert in your field, which means you have valuable insights and knowledge to share with others.
Creating an ebook or other downloadable piece of content is a great way to share that expertise with others for a profit. Although information can be found for free on the web, many people are willing to pay money to have it formally organized into something easier to consume, like an eBook. In fact, according to Statistica, revenue in the eBooks segment is projected to reach US$13.62bn in 2022.
Creating a downloadable resource does not require significant time investment once it's been completed, and provides you with a bank of content for repurposing on your blog, social channels and more. For example, as a freelance copywriter you could put together an ebook on creating excellent conversion copy. This provides real value to others trying to learn these skills and provides you with income! It's a win-win.
Not sure how to start writing an ebook? Check out these helpful resources:
Start an Online Course
So we've established you're an expert in your field (or why would people pay you for your work?!). It's time to share your expertise with an audience!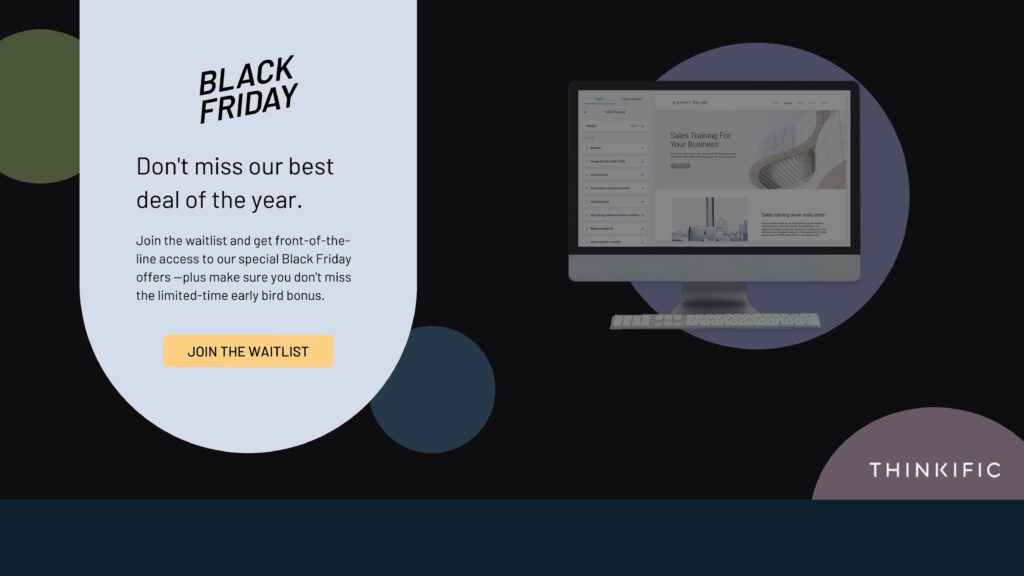 Creating an online course has never been easier. There are many different platforms to choose from to host and share your online course including Thinkific, Udemy, and Skillshare (read more about the top 10 online learning platforms here).
Online course creators such as The Brand Stylist or Zealous Art started from a place of wanting to share the fulfillment and joy in their chosen niche. Now, both earn well over 6 figures selling different kinds of online courses.
Platforms that allow you to create memberships and learning communities give you even more opportunities beyond basic online courses to provide value and make money.
You can charge a single price for each online course, bundle multiple together for a higher price, charge a monthly membership fee or subscription, or share exclusive higher-priced content in your learning community. Truly the options are endless depending on your chosen business model.
These articles will help you get started:
Coach Others in Your Field
There are people out there just like you when you started your career or freelance business. People who need guidance from someone who knows their industry, understands their unique challenges, and has practical ideas to help them achieve their goals faster.
You don't need any formal credentials or qualifications to provide coaching services and it can be a great way to monetize on your experience and help others at the same time.  Whether you coach on how to grow in a specific field, or how to start a freelance business from scratch is up to you. Maybe it's a mix of both!
Offering coaching sessions can be easily tied to your online course as part of a membership, or a separate purchase.  As a freelancer, you likely already have a network of clients and professionals in your field to help you get the word out and connect you with potential clients.
Some resources to start with below:
Leverage Social Media
Share your expertise through YouTube videos or TikToks, start a Facebook community around your expertise, or share on Instagram. These channels can be platforms to sell your freelancing services (or eBook and online course). Additionally, you'd be surprised at the number of brand sponsorships and affiliate partnerships you can attract with even a small number of followers.
Need some inspiration? Take a look at Kat Norton or "Miss Excel." She started out just sharing quick tips about how to use excel via TikTok (maybe yours is quick tips on copywriting or video editing, whatever your freelance niche is!) and now makes over 6 figures from online courses. She did it by building her credibility and audience on Instagram first, before jumping into online courses.
You already have credibility, you're a working freelancer with clients and have the expertise to prove it! Now you just need to build that audience!
Here are some resources to get you started:
It doesn't have to be perfect
Diversifying your income streams isn't a science. Any of the above strategies are a great place to get started, but there are certainly other ways to diversify as well. 
The key is to be flexible and not put too much pressure on yourself. The only way to succeed is to get started!
If trying out an online course sounded interesting to you…
Now is the time to try it!
We have partnered with Thinkific, an all-in-one platform to help you easily create, market & sell your own online courses, to give you first access to their Black Friday waitlist. Signing up will give you early-bird access to an exclusive offer, which will include live training on how to create your first video course, how to build an engaged community, and more!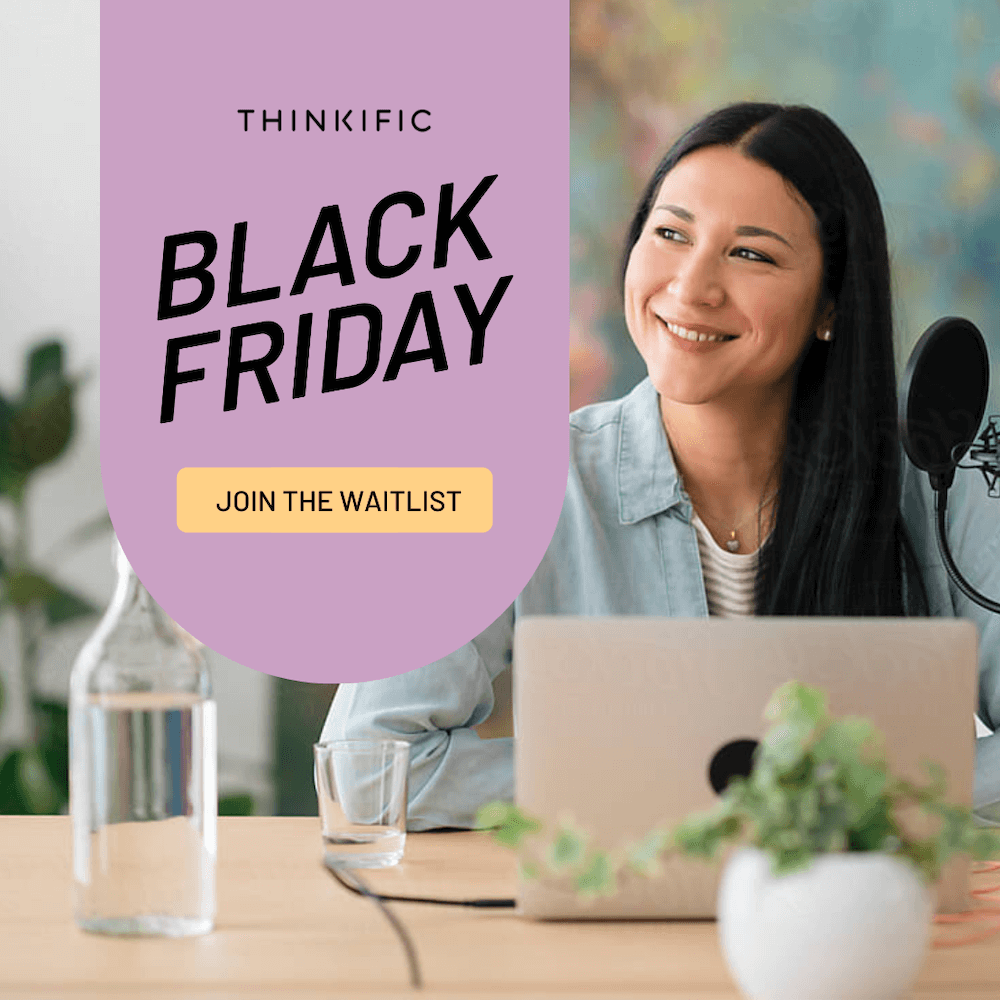 * As we believe in full transparency with our community, it's important we disclose that we may receive commissions when you make purchase using the link above. Women Who Freelance carefully curates all affiliate partnerships to ensure they are trusted and bring maximum value to our community.  
WHO WE ARE
Women Who Freelance is a growing community of women freelancers and entrepreneurs in Canada, gathering together to network, collaborate, and thrive.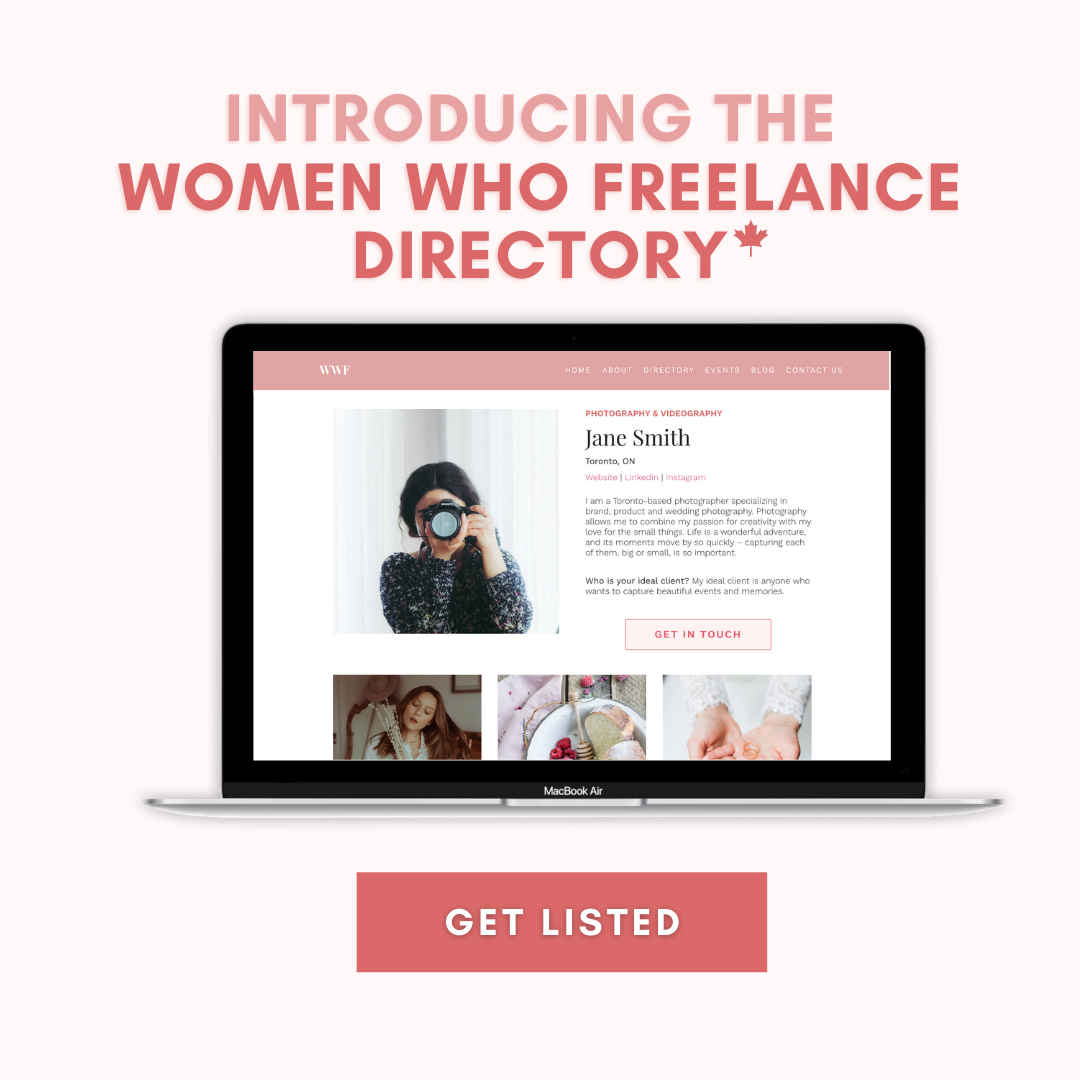 Discover the benefits of QuickBooks and some of the top tips from Sal Rezai, founder of Accounting By Sal.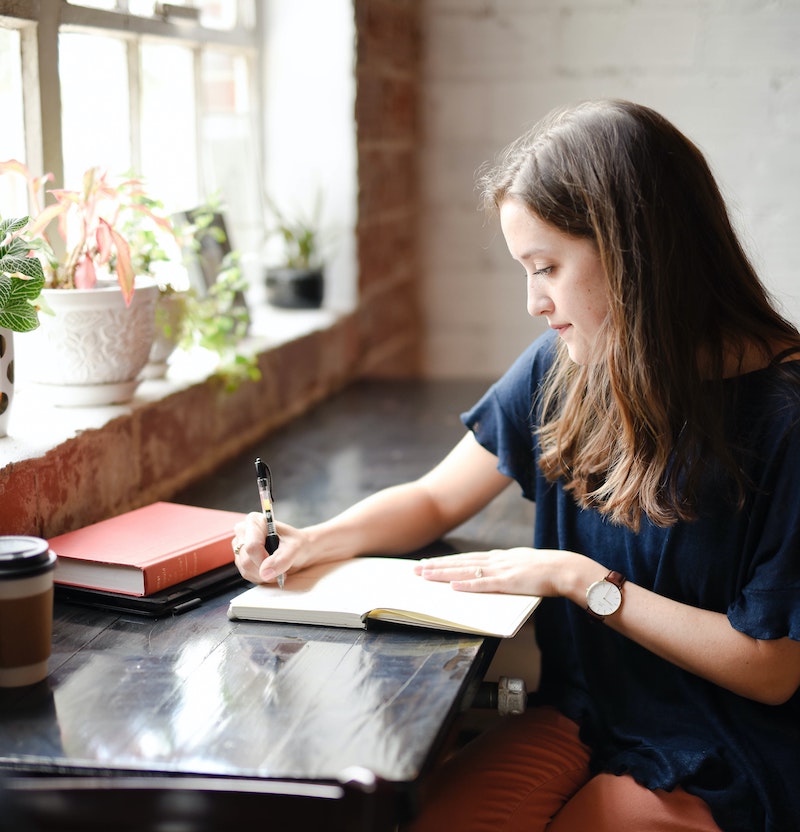 Become a contributor!
Do you have any practical freelancing advice you would like to share with the community? Become a featured guest writer for the Women Who Freelance blog. Give us a shout!