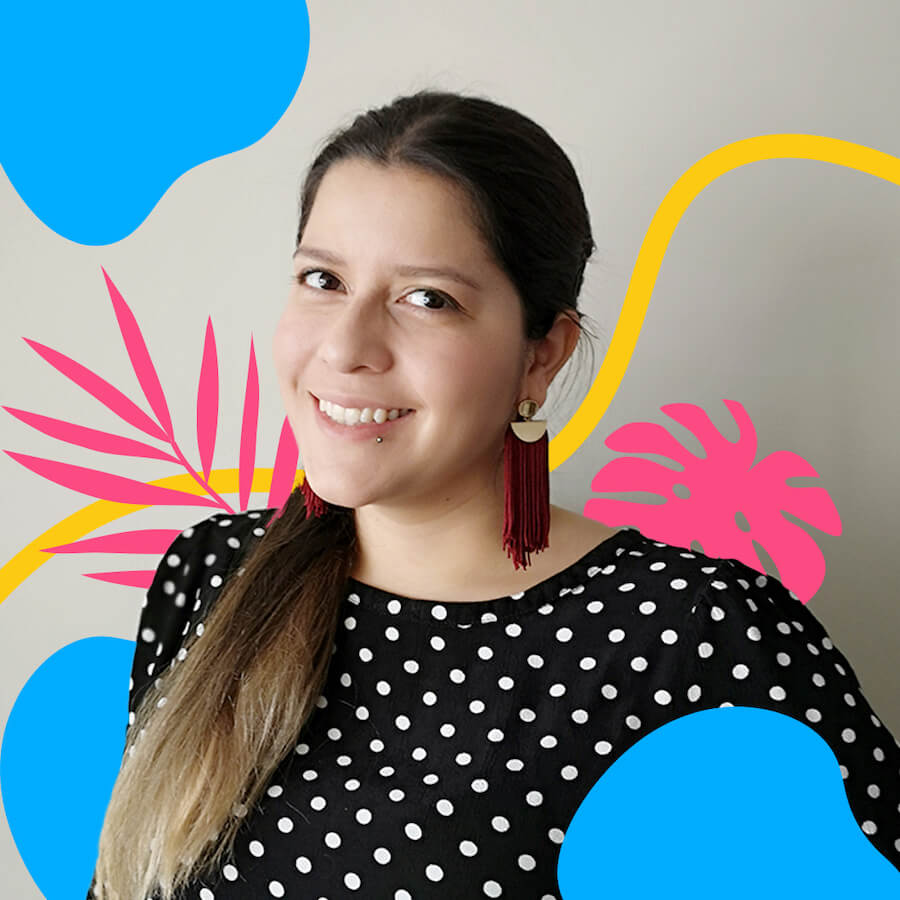 Design & Creative | Graphic Design | Illustration
Andrea is creative, bold, and colourful. Her art mixes plants, animals, and letters to honour nature. It is reminiscent of her childhood years in Colombia, incorporating them into her Canadian life. She aspires to brighten the day of anyone who walks by her art. Her experience as a designer and muralist has allowed her to collaborate with multiple clients worldwide, including Publicis, Lacoste, the City of Toronto, StArt, Bell Box Murals, Mural Routes, Canadian Tire, different BIAs and more.
Who is your ideal client? Whether you are a small local shop, a medium, or large-scale business with multiple stores, murals enhance your space and help you create employees & client engagement.