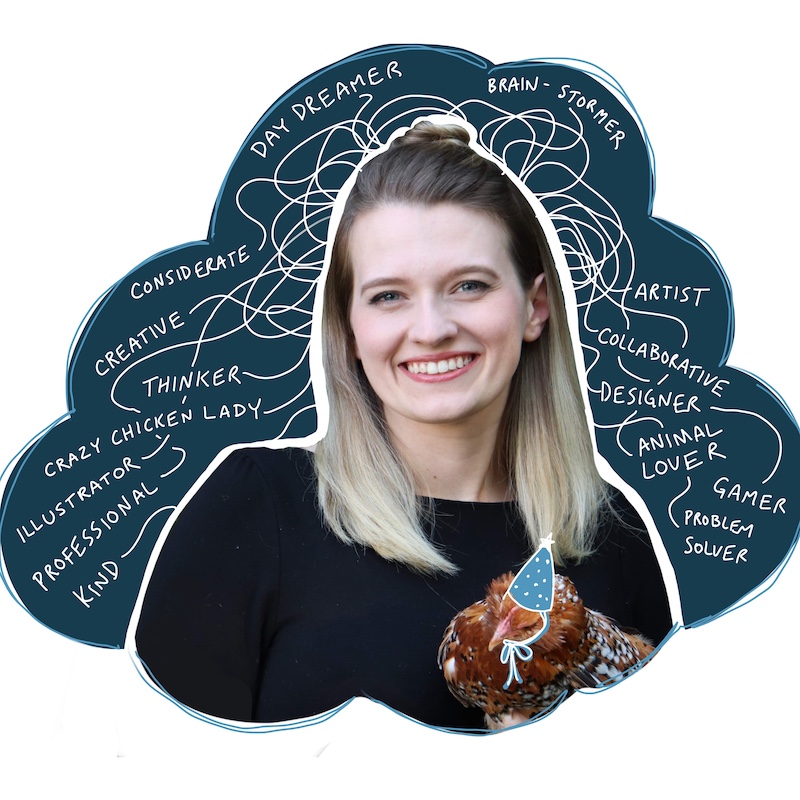 Design & Creative | Graphic Design | Illustration
A nerdy rebel, Laura became a curler while being raised in a hockey town, a designer that drinks green tea, and knows a shocking amount about poultry for someone with an applied arts degree. Blending her education in design with visual facilitation training, I am back to intentionally organizing information is what makes her services unique. She helps clients work through problem-solving and structure information in a way that's easier for everyone to understand.
Who is your ideal client? Non-profit organizations, companies working through strategic planning, conference & event planners, marketers, facilitators and speakers.

See Laura's portfolio here.